Some heat I got from my local pickup. Definitely some cheesy shit. Puts off a tough smell, and drops you on your ass if you puff too much of it. Straight indica strain, you can tell from the denseness of the nug and the lack of leaves.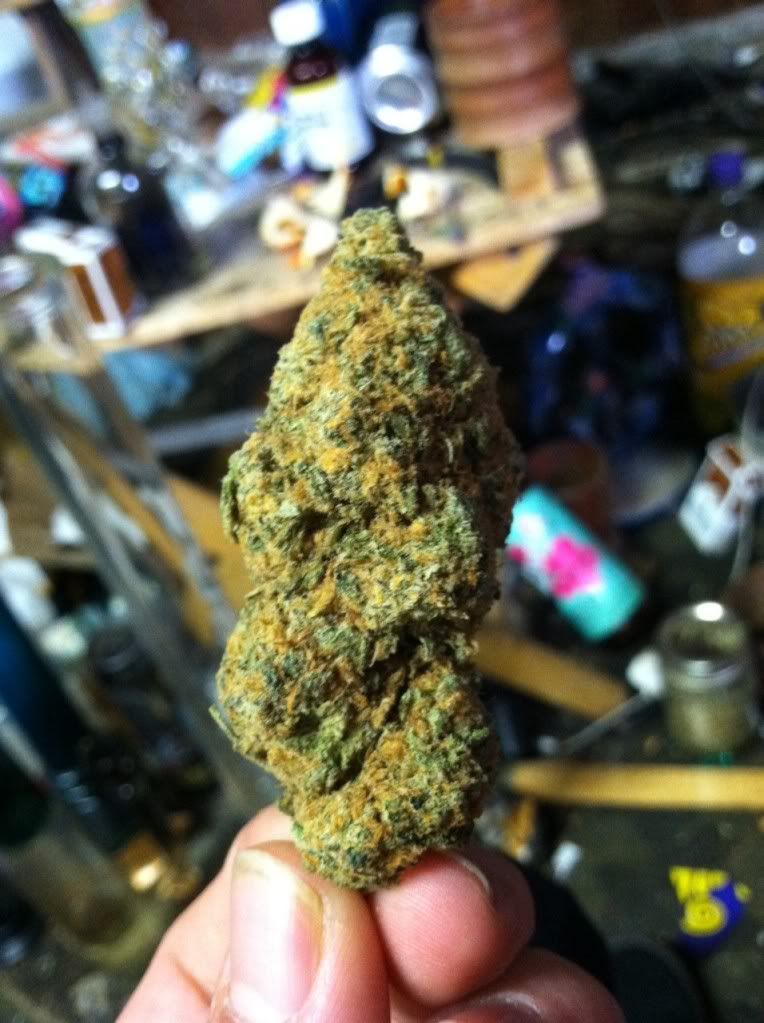 Heres some bomb bomb I got last week called cotton kush. Super fruity. Probably my favorite tasting weed. I swear, one time I took a bong rip of it and it straight up tasted like cotton candy.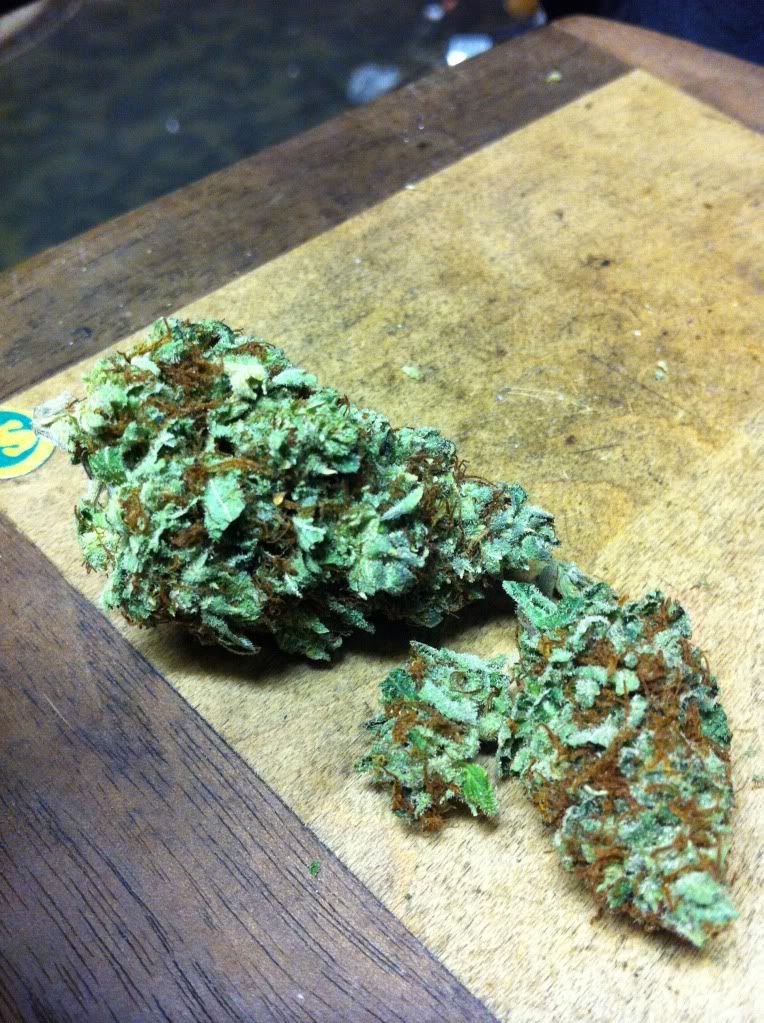 Heres my new no name glass that I got for a bill. Packed with some of the cotton kush. Oh, and plus theres some triple perk action going down. Smoother than ice.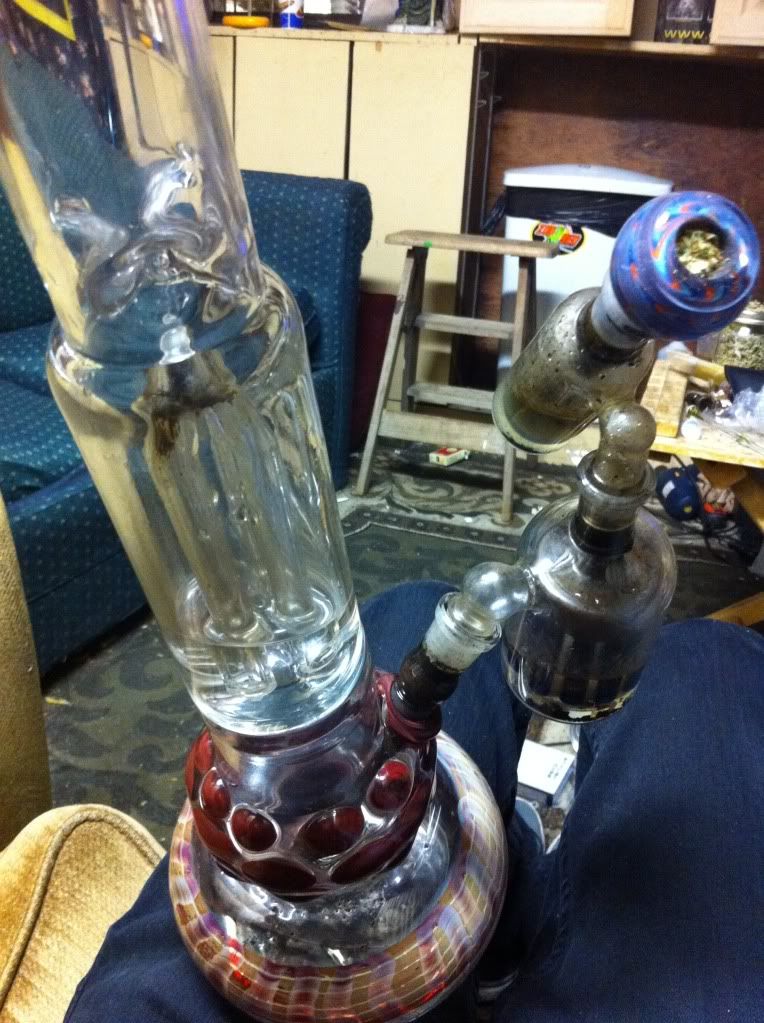 Stay up guys.