I've been toking for 4 years now, and been a medical patient for 3 months.
Here is my Zob with 10 arm diffuser, 2 foot HBG (Hand Blown Glass) Cali Certified, and then a custom stemless made by my local headshop.
In the background is the beginning of my grow. This picture was taken a little over a month ago.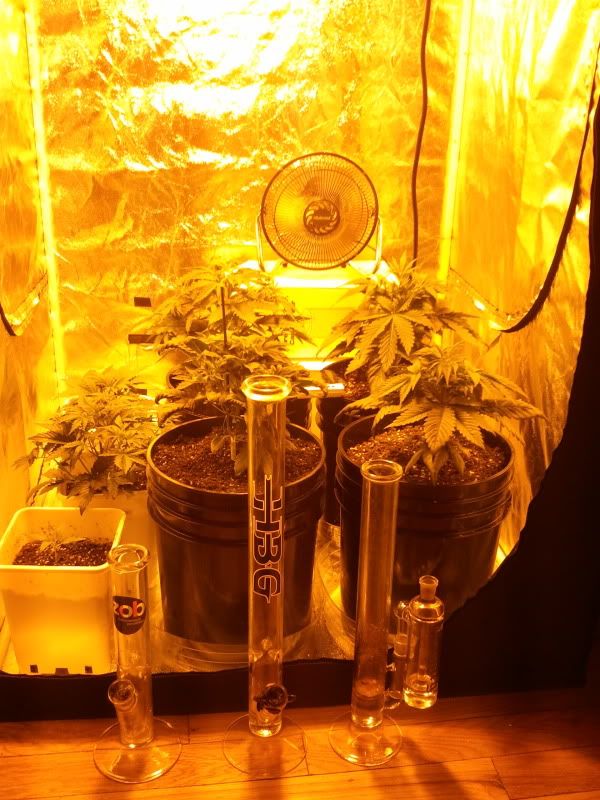 Just for a reference this is how they look now, 3 weeks into flower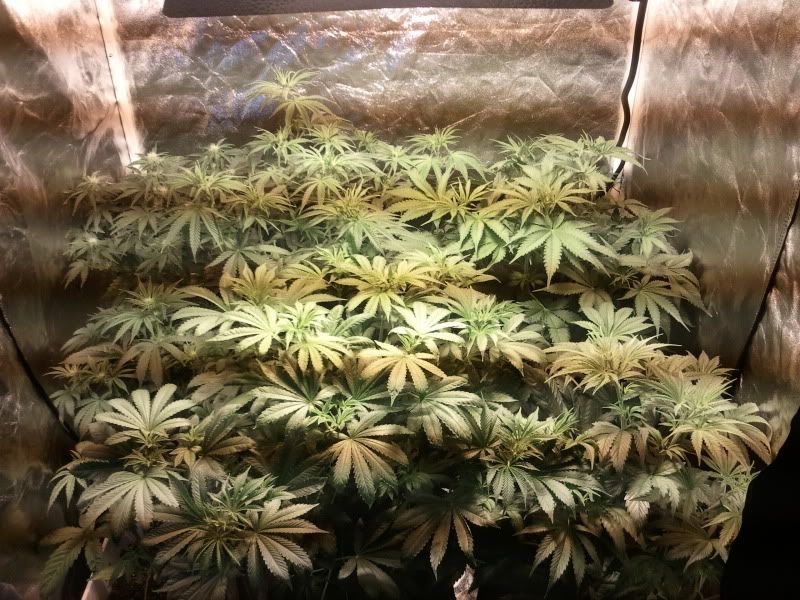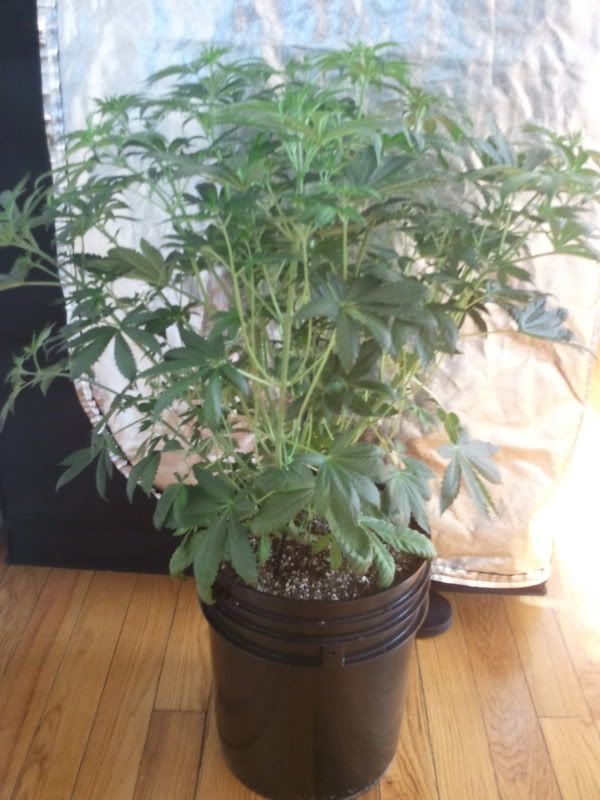 As for my other toking tools, here they are. Sorry these are bad quality, i used a different camera. I also just bought an Extreme Q vape, it is amazinggggggggg.