So I got 2 Cheeba Chews from my buddy, one was a deca dose (2 times the normal THC), one was a regular chew
The deca dose you have to sign a waiver at the dispensary before you can even purchase it.
I've heard from a lot of people that cheeba chews will put you on your ass, and I wanted to try one. I've never had success with edibles, and i figured this would be the first time.
The deca dose is basically 2 cheeba chews in one, and most people advised me not to eat a whole regular one, let alone extra strength.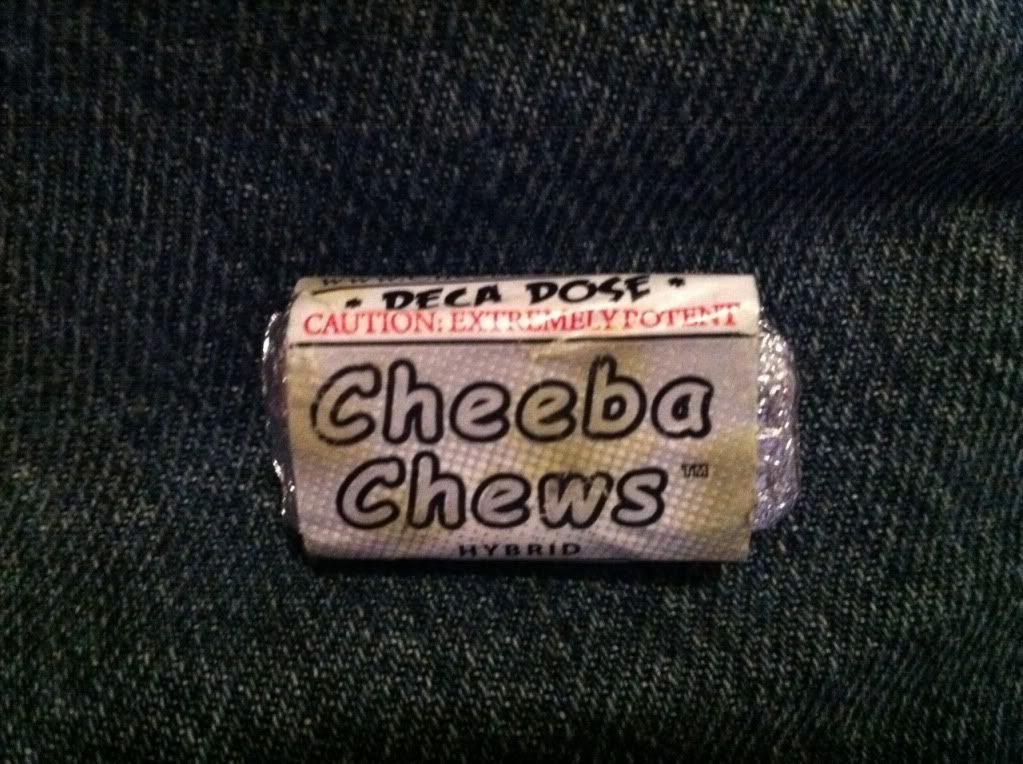 So I ended up eating half of that, equal to one whole regular Cheeba Chew.
About an hour later, instead of being uncontrollably high, I was only getting a minor relaxation feeling, with a slight body high.
This continued, and didn't really get much stronger throughout the next few hours. It did make me tired though
So I'm wondering what the fuck I did wrong this time. I eat an edible pretty much garenteed to work, and it doesn't. Now I'm stuck with a half a deca, and a 3/4 regular chew (had to give 1/4 to my buddy), and I'm out $20.
I was expecting to get blown 3 times out of it, from what I've seen I'm only getting high once, and that's if I eat all of the rest (basically 1 & 3/4 cheeba chews)
What the fuck is going on? That half a chew should've sent me to the moon