As fr as I can tell super fire dank is hard to come by in my part of town so I though I would post up some of my shit I got now, so stuff's pretty good but not like a lot of the crazy super green I have seen other blades post. So tell me what you think grass city, any good??
and sorry for the cellphone pics.
First is a strain I have never heard of before, "orange cotton candy" orange crush + cotton candy? the better of the two really nice high actually ton'o hairs. I smoked this about half an hour ago and I am feelin pretty good.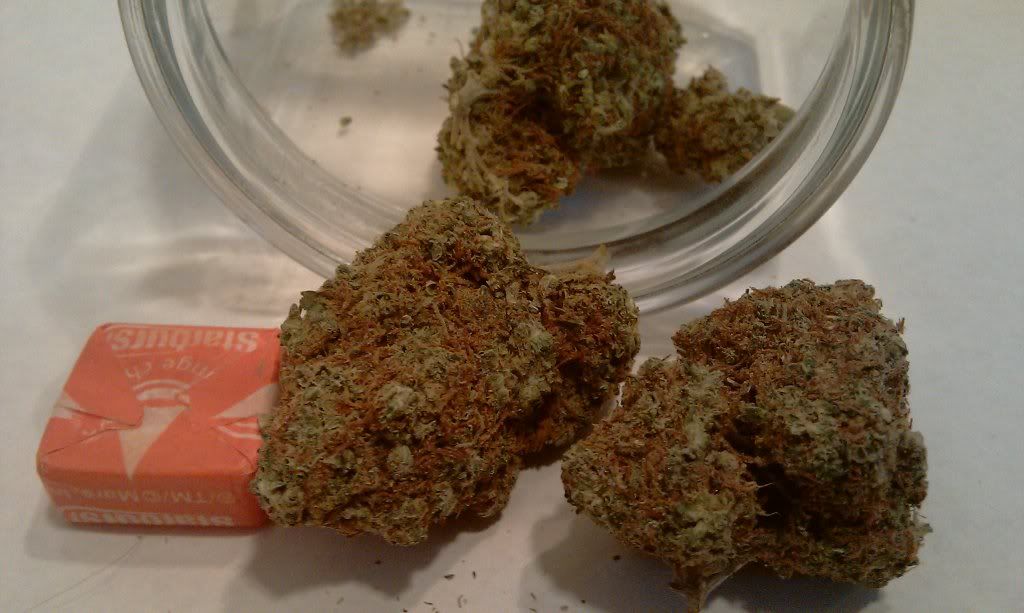 Next is some no name dank that I picked up a half O of, a good mind high music on this is quite incredible. But not as smooth or ultimately enjoyable as the previous.
Edited by BluDreams, 22 October 2010 - 11:31 PM.