New pictures. One looks like it might survive.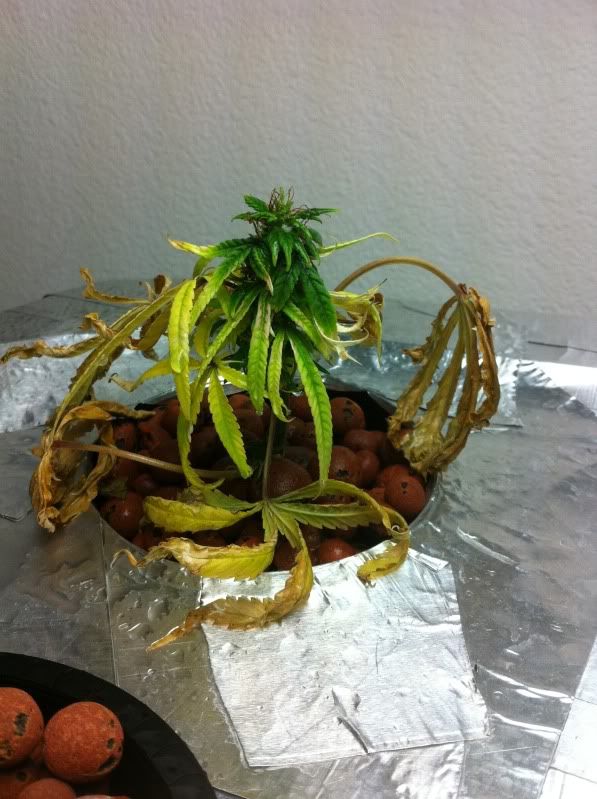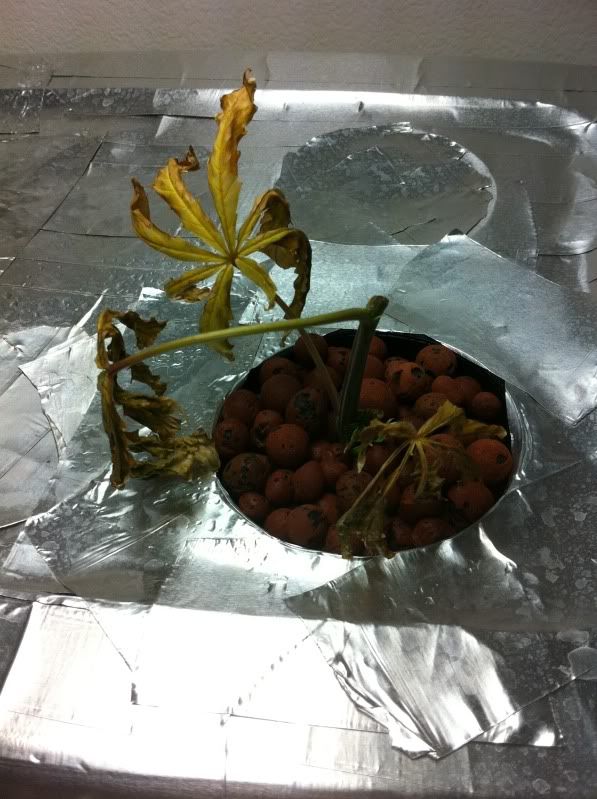 And my little seedling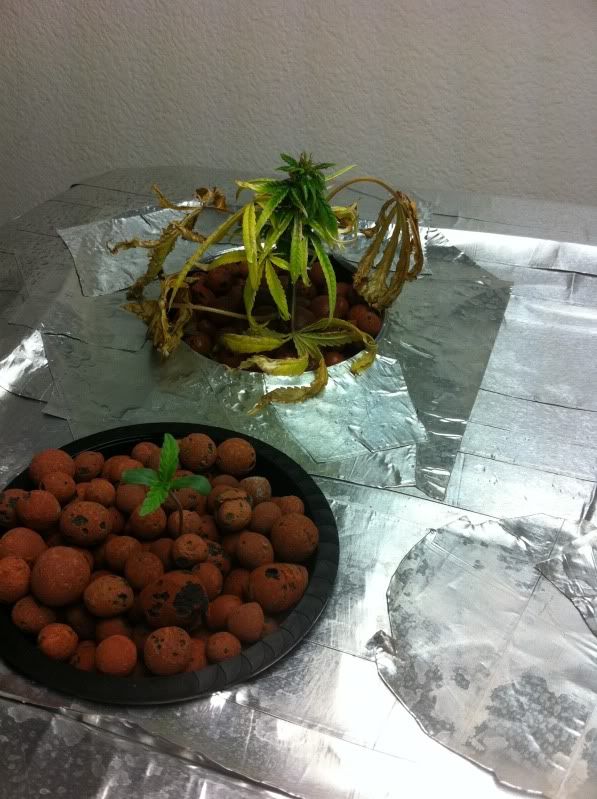 Old pics
.
.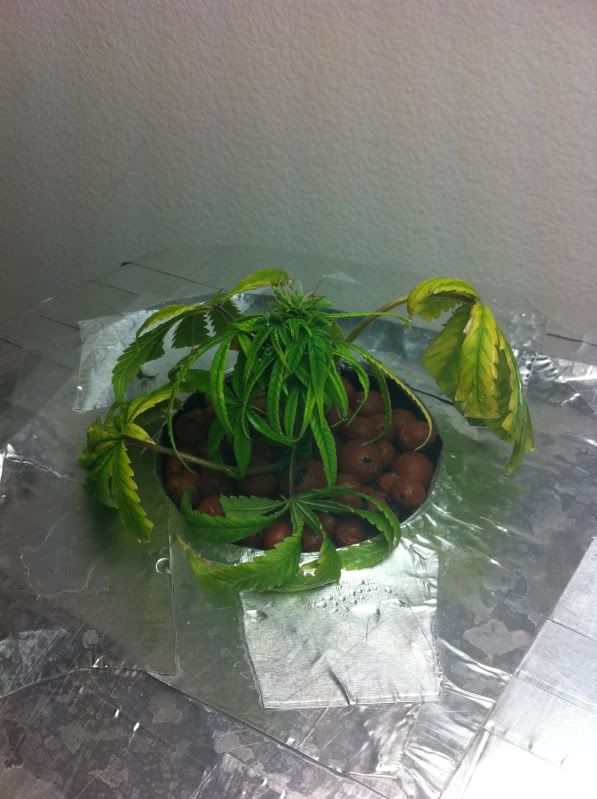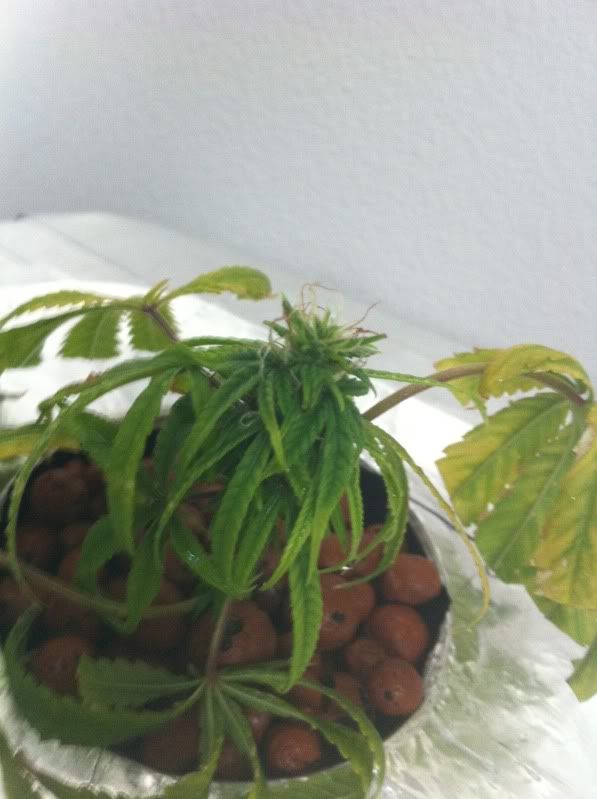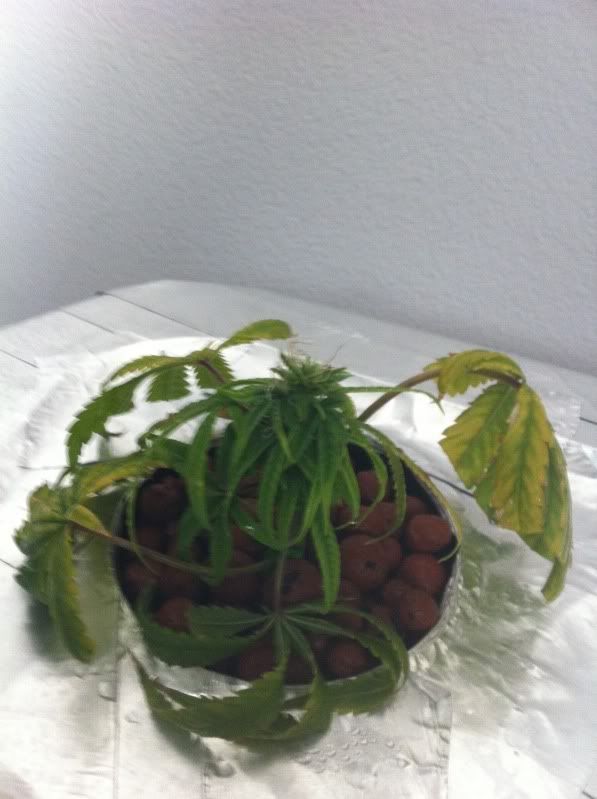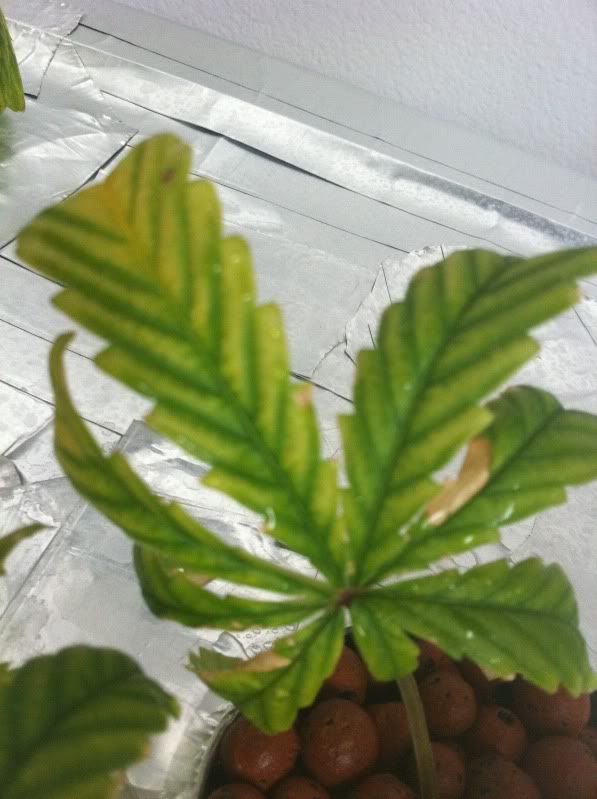 *edit* Also, my leaves from one of the clones are very, very droopy. The second one seems to be droopy as well, but has less leaves to look at. I would almost think it'd be overwatering if I was in soil. I spray them with water twice a day to keep humidity up, once every other day with the foiliar spray. I live in a very dry enviroment ( desert) and my grow room is dry, sometimes normal. When I first started in the peak of summer, it was dryest. Maybe its time to take the dome off? /Edit
Hey guys. My clones are almost a week old exactly. I basically have them in a bubble bucket, with a water pump feeding a hose to the side of the rockwool. Germed seeds this way, so figured it would work for clonings. Have 2 liter bottles on top of the plants to try and add to the humidity.
I have a low ppm solution, and foliar spray every other day with clonex. I noticed yesterday that the leaves are starting to turn a pale yellow. A google search gave me mixed answers. Some posts said this was normal, as the plant is getting roots and now taking nitrogen it needs from the leaves. Other answers indicated it could be a problem.
Unfortunately, with the way I set it up, I have hydraton on top/around the rockwool cube. I really don't want to mess with the rockwool/hydraton as I have it set up pretty nice right now, and if it is going, wouldn't want to screw it up. But I'm guessing one of the responses will be to see if roots are growing. I just know I killed 4 small plants after they germed by messing around with the rockwool.
Is this a normal cycle of the clones life indicting they are now ready for nutrients? If so should I use the clonex solution, or go ahead and start with low dosage of vegitation nutes (running General hydro for this grow)?
Also, if it makes a difference, these clones were taken from a flowering plant. From what I've heard it can take a month or 2 for these guys to revert back to a veg state.
Edited by Tommatt, 15 October 2010 - 05:09 AM.