Let me first say that I hope these pictures can at least somewhat show you dankness that is these buds.
This is a little less than a quarter (sorry, no real way to reference their size but most of those nugs are over 1.75 grams each). Paid $100 for it and I think that's a damn fine deal here in west Texas. My guy has a runner that goes to Colorado and just brings back pounds of good stuff.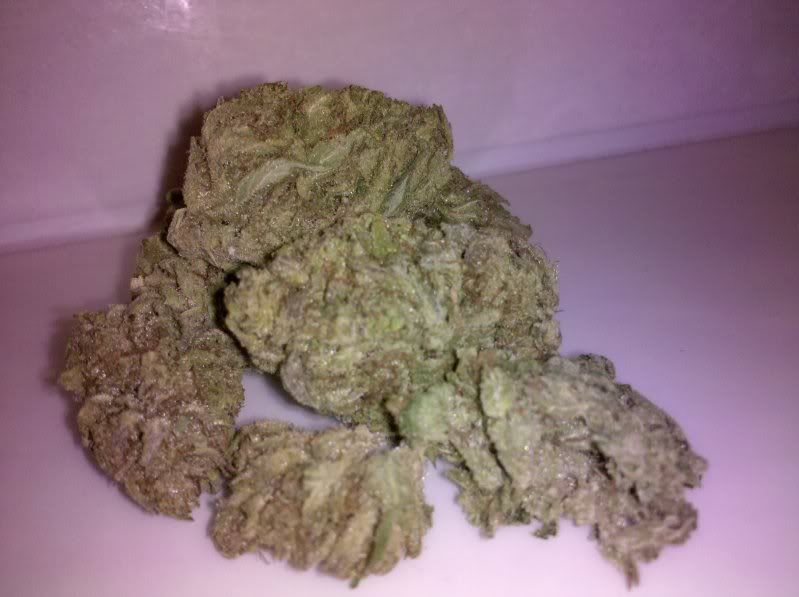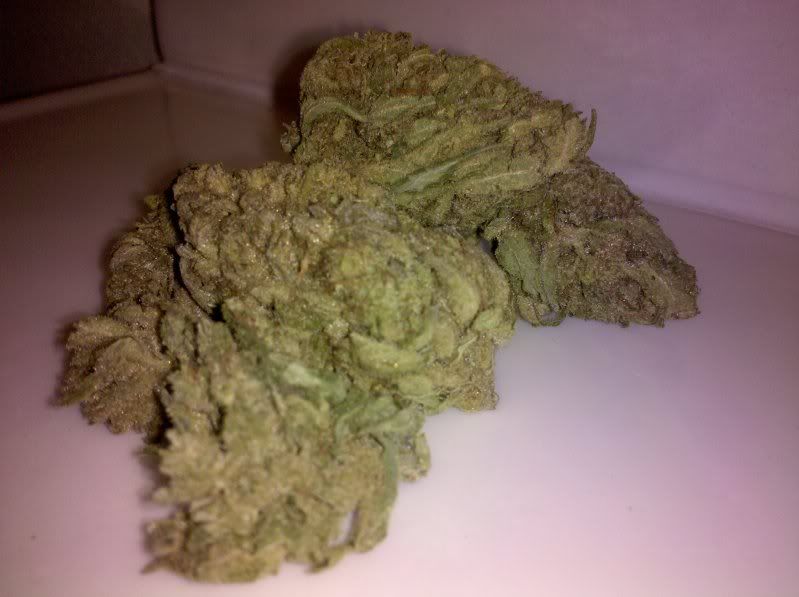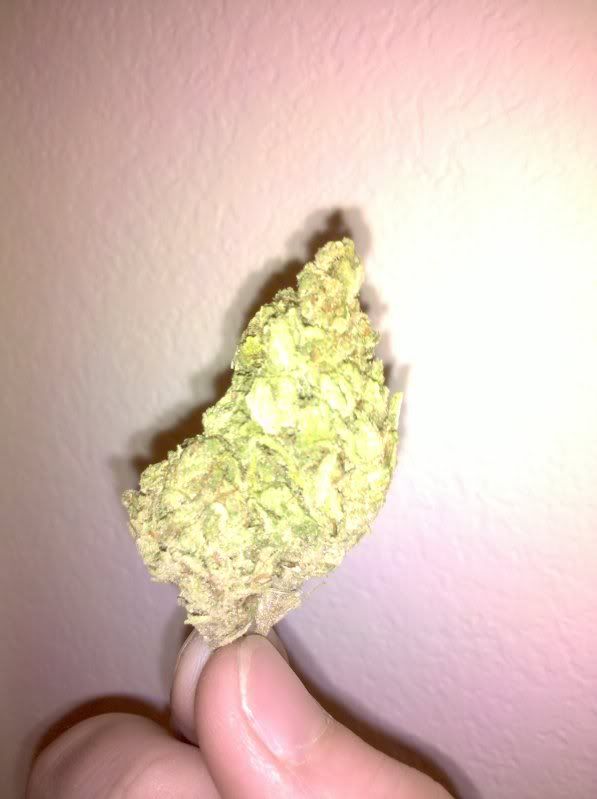 The smell is great, pretty skunky but with a delicious whiff of coconut oil. The smoke texture is very light, with a definite coconut after taste (I hopped all over these buds 'cause coconuts are delicious when prepared well and that rich, sweet aroma kills me
).
[ame=http://smg.photobucket.com/albums/v478/theblackgryphon/?action=view&current=video-2010-02-08-23-15-26.flv]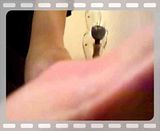 [/ame]
Sorry for the dirty, carb-laden bong. Can't get a new one until I get a job but it's really not a bad piece for now!
Edited by KannaMan, 10 February 2010 - 03:49 PM.