After this years harvest I came out with about 3 pounds of fresh White Skunk trim and decided I would make some ISO using
AugustWest's QWISO guide
. Only thing I did different was use a 99% ISO instead of 91%. Also, I scrape and adjust the hash while there is still a small amount of alcohol in the container then allow it to completely evaporate so it will have a grainy texture rather than being really sticky, as you will see in my pics.
So here some pictures of a small batch that as of yesterday weighed 4.6 grams...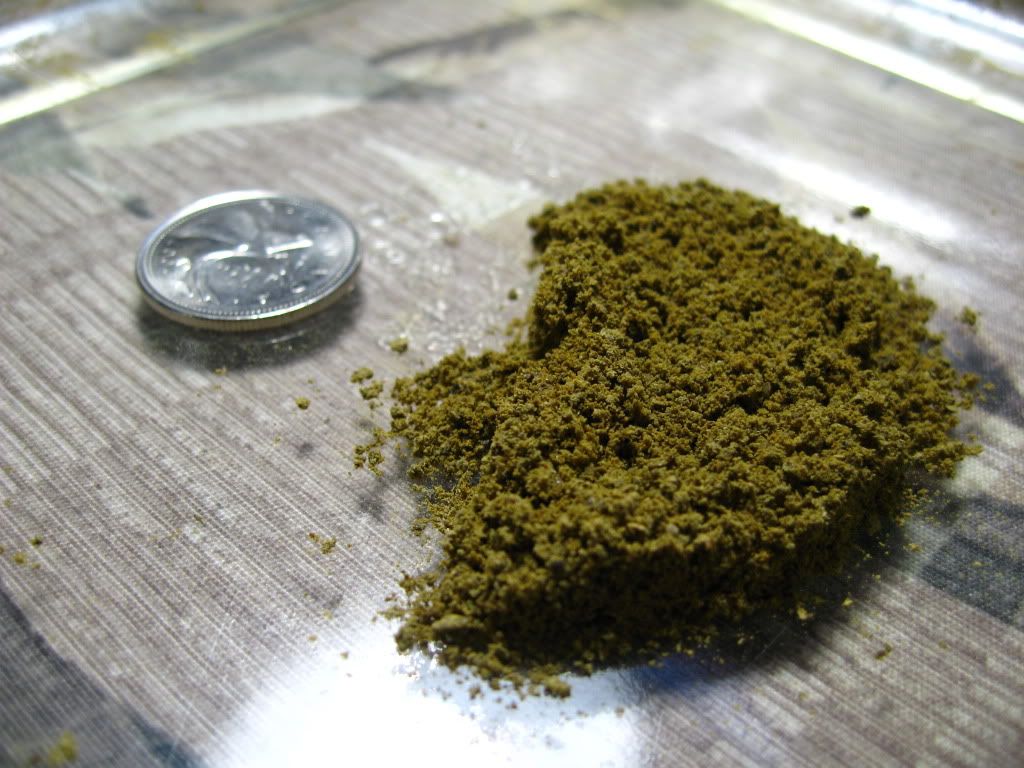 As of yet this is all that has evaporated. I have another MUCH LARGER batch that should be ready by Friday and after that I have at least 2 pounds of trim to wash. I am also doing a second wash for kicks so I will be updating this thread regularly.
P.S. I apologize for my sub-par pictures, I am no photographer
:D
Edited by Full Melt, 08 July 2010 - 12:00 AM.