Well lets see it people, the most eye candied, beautiful, colorful, trichome laden, resin infested, Blue, Red, Yellow, Purple, Pink, White, Silver, Golden buds. They can be fresh off the plant or dried, with Just a few ground rules.
1. Must have color- sorry folks green just doesn't cut it in this thread unless ofcourse its got green hairs ; )

2.You must note whether or not they are your pics and if possible the strain.

3.No obviously dyed nugs.

4.Colorful Hash counts aswell ; )

5.No lighting gimmicks, we have all seen it....like this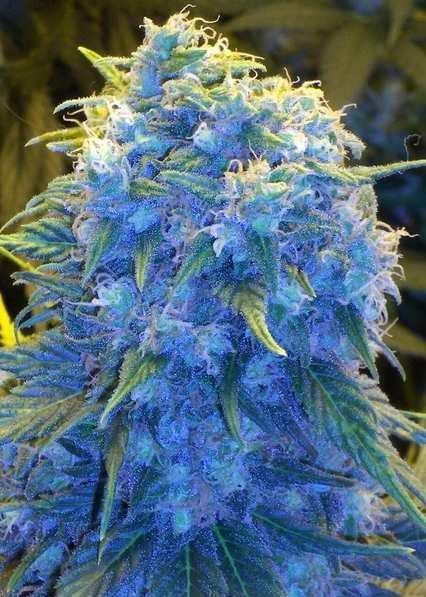 6. Keep the clutter down unless your posting pics. I know its tempting to comment if someone posted some homegrown sour diesel with purple hairs and bright blue nugs but if you do also bring along some pics of your own.


So I guess I'll start with three buds that are my own, enjoy
True Blueberry-
Wonderful stuff nice lime green buds with blue tips and yellow leaves
Big Bud x Skunk-
Beautifully white

Super Silver Haze-
Cured to perfection but would be more colorful if it hadn't been so thoroughly trimmed had stubs of purple leaves and yellow leaves.

Now here are some buds that aren't mine but downright gorgeous

Blueberry



Blueberry yum yum



Violator Kush



More Violator Kush


Bubbleberry



The Purps



Mountain Jam



Cherry Berry



Trainwreck
http://www.gardenscu...=1&d=1205114086

Edited by oldskool7142, 26 April 2009 - 08:41 AM.