This is a simple guide for making a water bottle bong. I would recommend using this technique to avoid leaking bongs and for people that don't have access to certain bong making materials such as hot glue guns and wrench sockets.
Materials Needed:
1 Water Bottle (Plastic)
1 Pen
1 Highlighter (or larger pen)
1 Knife/Lighter
Tape (packaging tape is best)
Aluminum Foil (or bowl of your choice)
Ok, so here's what I did. Group shot of my materials, for some reason I forgot to put the knife in there, but just used a normal knife. I also forgot to put the aluminum foil in too.
Take the highlighter and pen apart: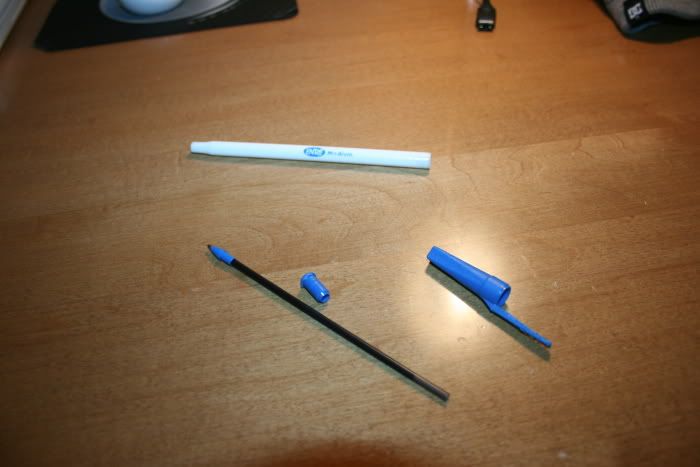 You don't really have to do this part, but I just took a key and scraped off all the text and shit off the side of the pen and highlighter. I was high when I did this.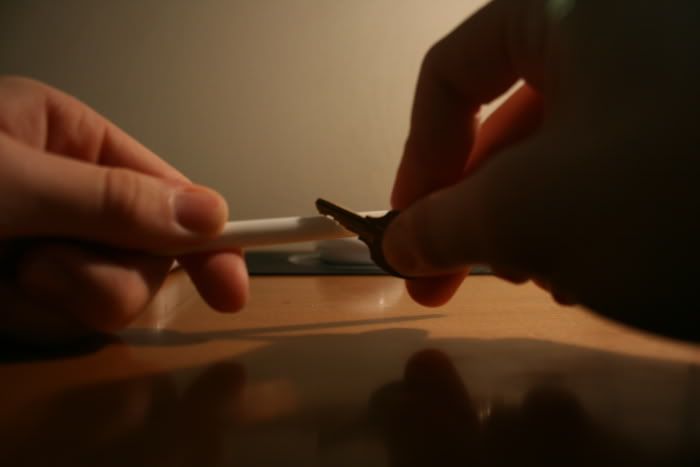 Tape the end of the pen with the larger opening. Don't cover the hole, this is just to make the diameter of the pen a little bigger so it fits snug in the highlighter.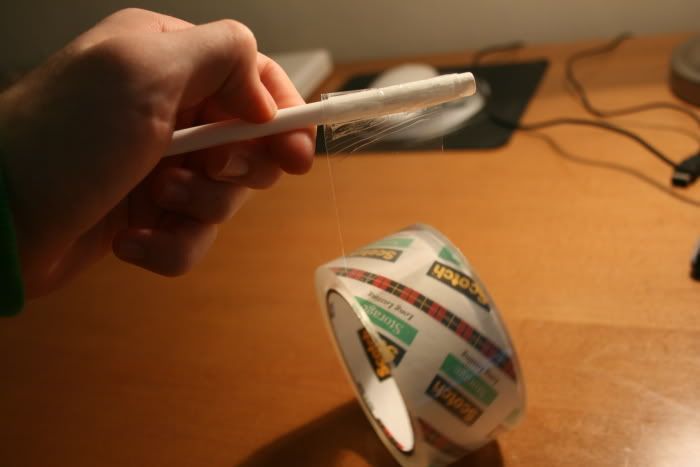 Do the same thing to the downstem (highlighter):
Now the pen should fit in the highlighter very nicely. It should fit snug, also it should be airtight too. You can check this by inserting the pen, then sucking on the end of the highlighter. If you can completely stop airflow by covering the exposed end of the pen, its airtight. Pretty much common sense.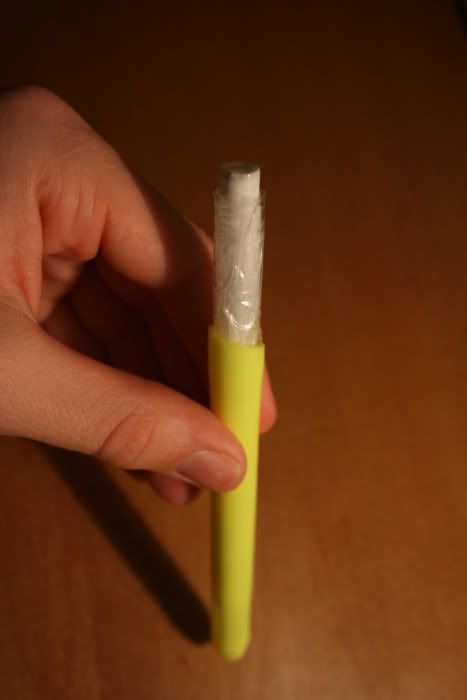 Now you should have this:
Now take a small piece of aluminum foil and fold it into a square.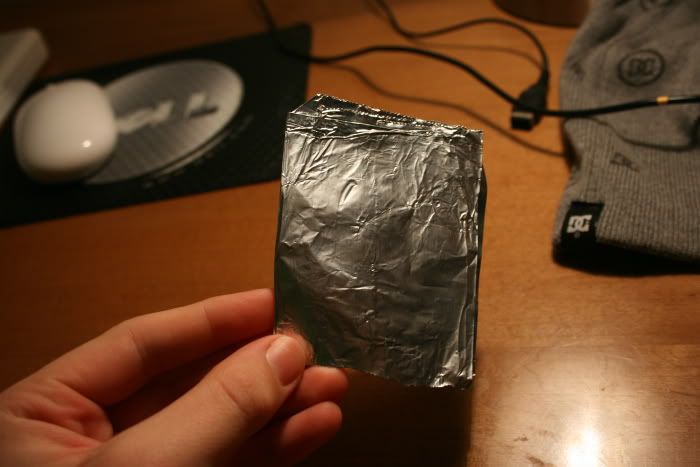 This part may take a couple of tries. You have to fold it so it is in a cone or rose shape. The bottom of the rose must be small enough to fit inside the end of the pen, but also loose enough for air to flow through. It should end up looking something like this:
The Rose: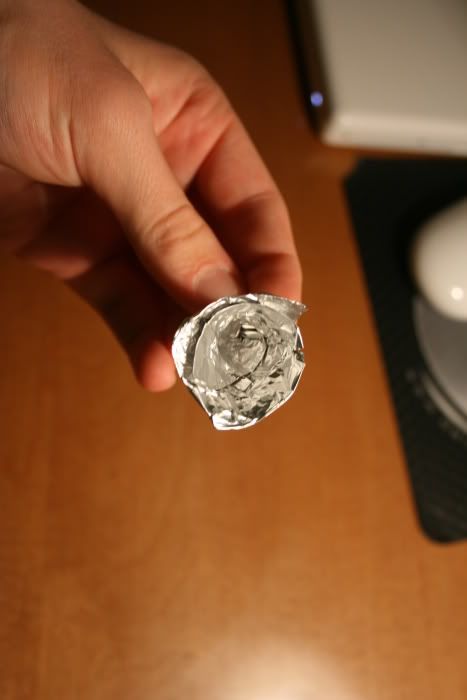 (You may not even have to do this.) Now if the aluminum foil rose doesn't fit into the pen snug, do this (tape around the pen and aluminum foil rose to make it airtight) :
Take your water bottle and cut (or burn) a hole into the side. Do this fairly high up the side so the bong won't leak out the hole. This hole is going to be for the downstem (highlighter) so make it slightly smaller than it.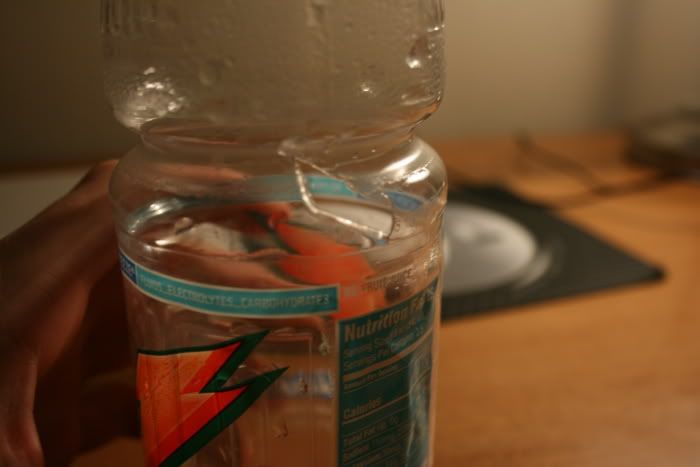 Shove it in. Then tape any little holes so that its airtight.
Happy Toking!
I hope this helps someone who had their first attempt at making a water bottle bong fail (leak all over their friend's GMC Envoy before school). Haha.