So pretty much i ll get right to it
. what you need is weed and a dutch palma.
First. heres the bud ill be using some pretty shitty headies but it will do for now
start by breaking up the bud i use fingers you can use a grinder or whatever else.
once the bud is broken up you can then open the dutch and lick the outter leaf. then by the mouthpiece peel a small piece of the leaf off and the rest should unravel pretty easily.
once the leaf is off peel the cancer paper off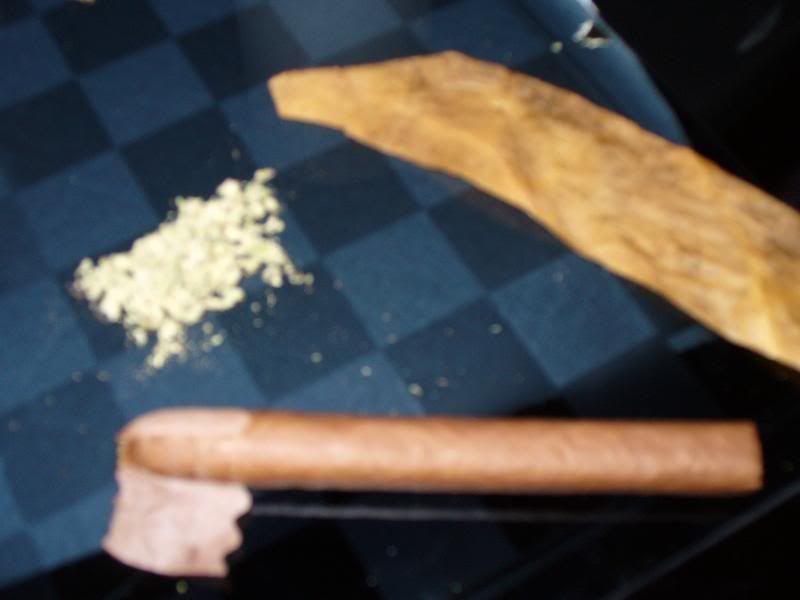 next find the gum piece that goes down the middle or where the inner dutch overwraps and use your fingers or a knife to split it along that line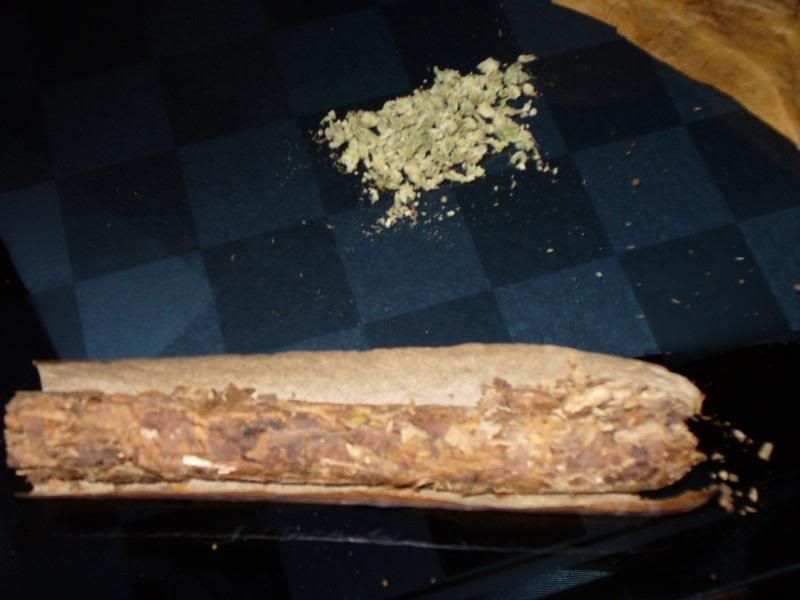 next peel that extra piece of gum stip off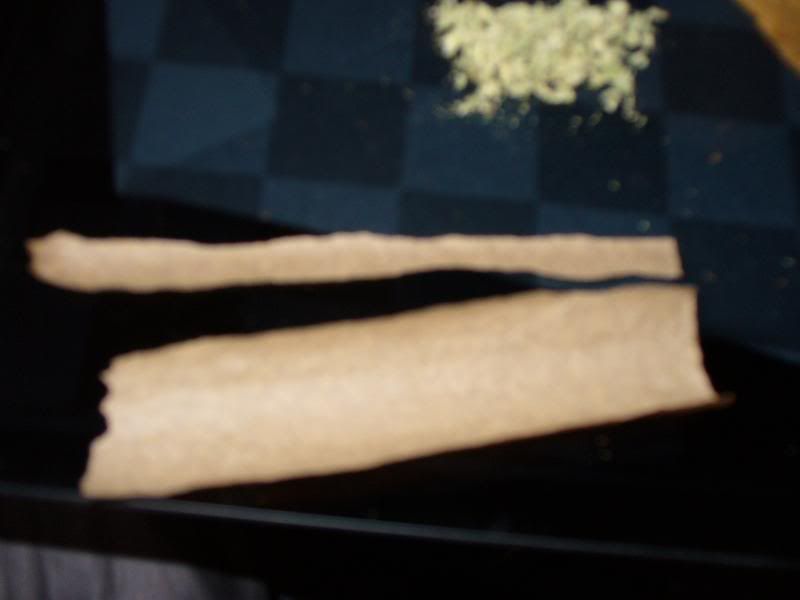 then you can put the broken up weed inside the palam spread in the shape you want. for this i will be making a spliff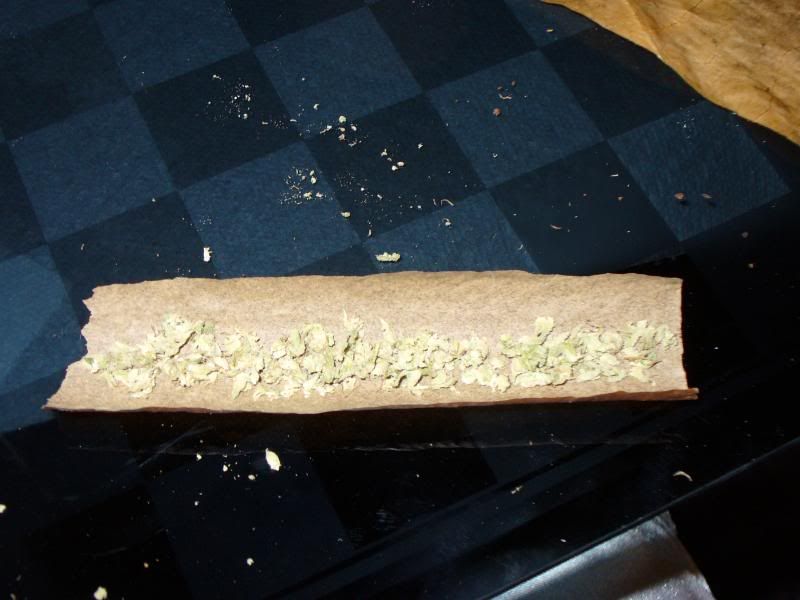 now this is where alot of people have trouble. what you want to do or the way i do it is i pretty much have the weed in the middle and i use my fingers to roll the wrap back and forth until the weed is in the shape i want . then i will likc the bottom of the inner wrap or the part thats closet to the weed and i will roll up slowly starting at the end of the mouth piece moving all the way to where you spark it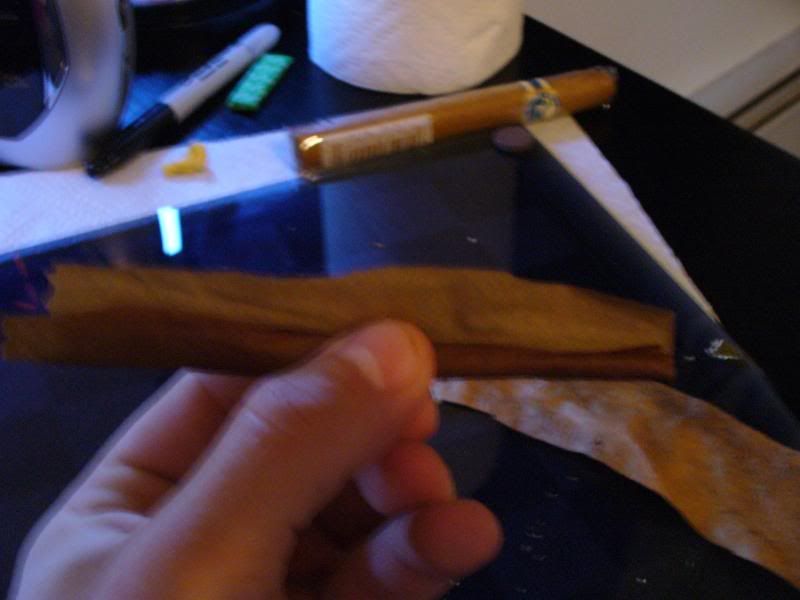 then lick the end about a few cm of the rest and with your tounge or lip go along the outter edge getting it a lil wet not to wet. this will keep the palma stuck and ready to put the leaf on. heres a pic of it before i put the leaf on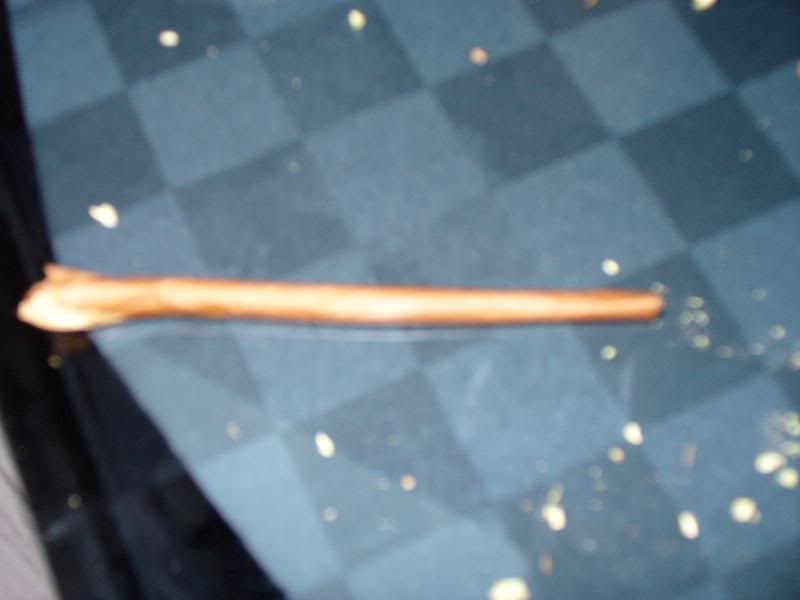 the way to put the leaf on is the same way it came off. when you do it this way it will keep the blunt from canooeing and it will burn a little slower from my personal experience.
start by lick the edge of the leaf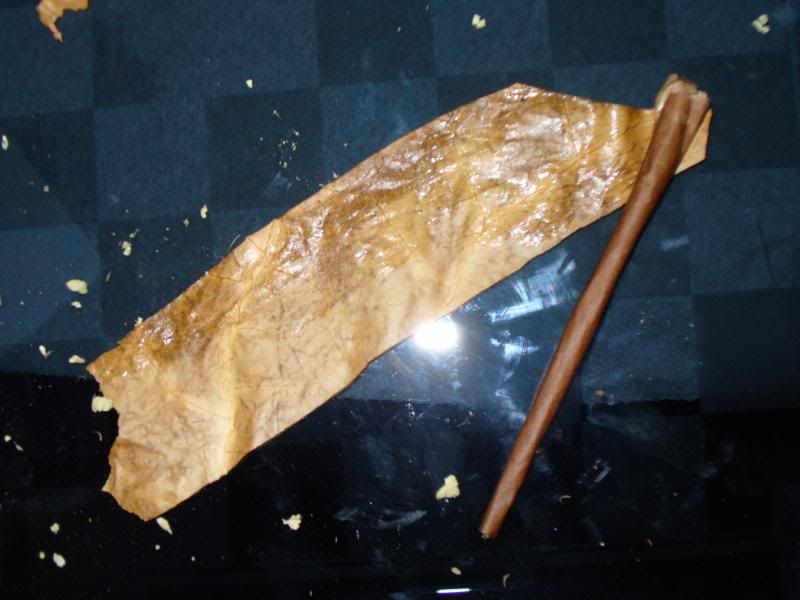 then with your fingers roll the leaf around ,do not table roll unless you have to.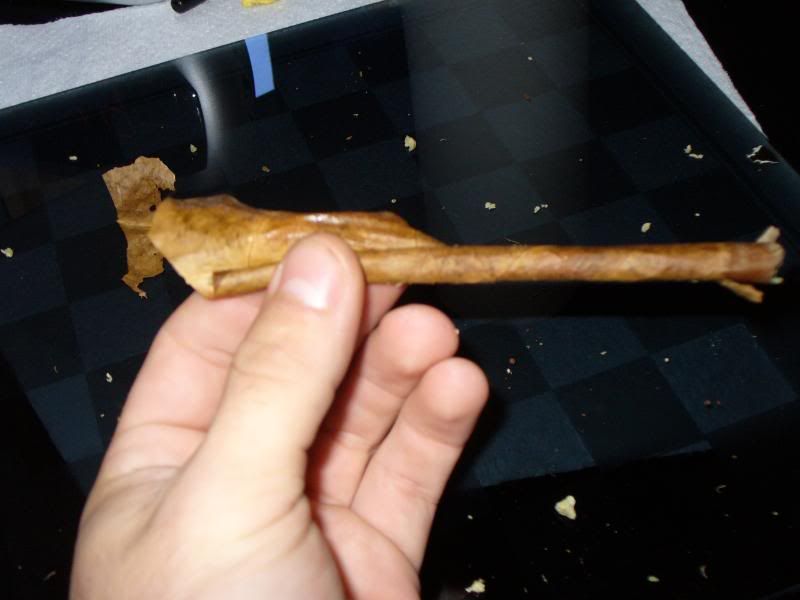 wrip off any extra paper and sm0oke it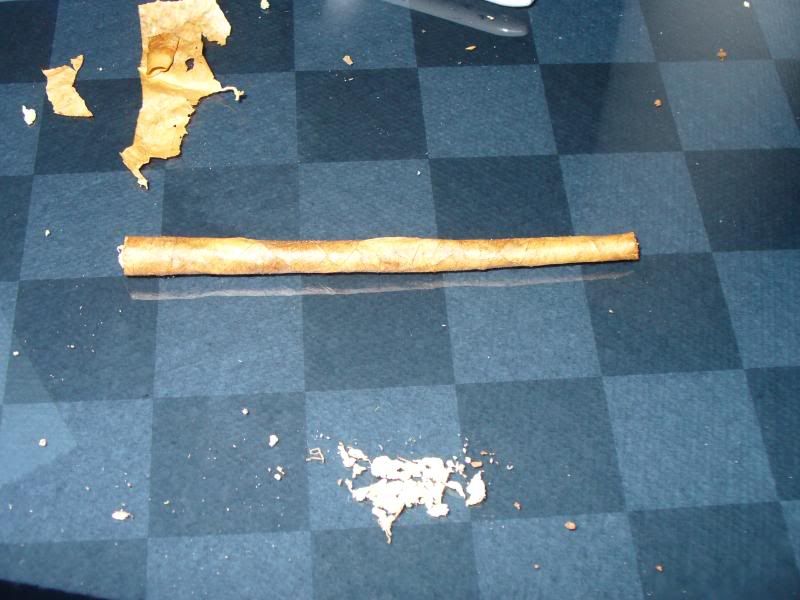 thanks for reading hope you enjoyed. if you have any questions post and ill answer or ger some photos or a video.