So I finally got sick of of using cheap single bulb round shop reflectors to try to grow with, so I designed my own. I ended up liking it so much I thought I'd share my idea with fellow growers.
I started by building a simple rectangle of PVC pipe for a frame. I attached four standard light sockets I got from Ace Hardware. Add a couple splitters and bulbs and I had this. Let me know what you think or if you'd change anything.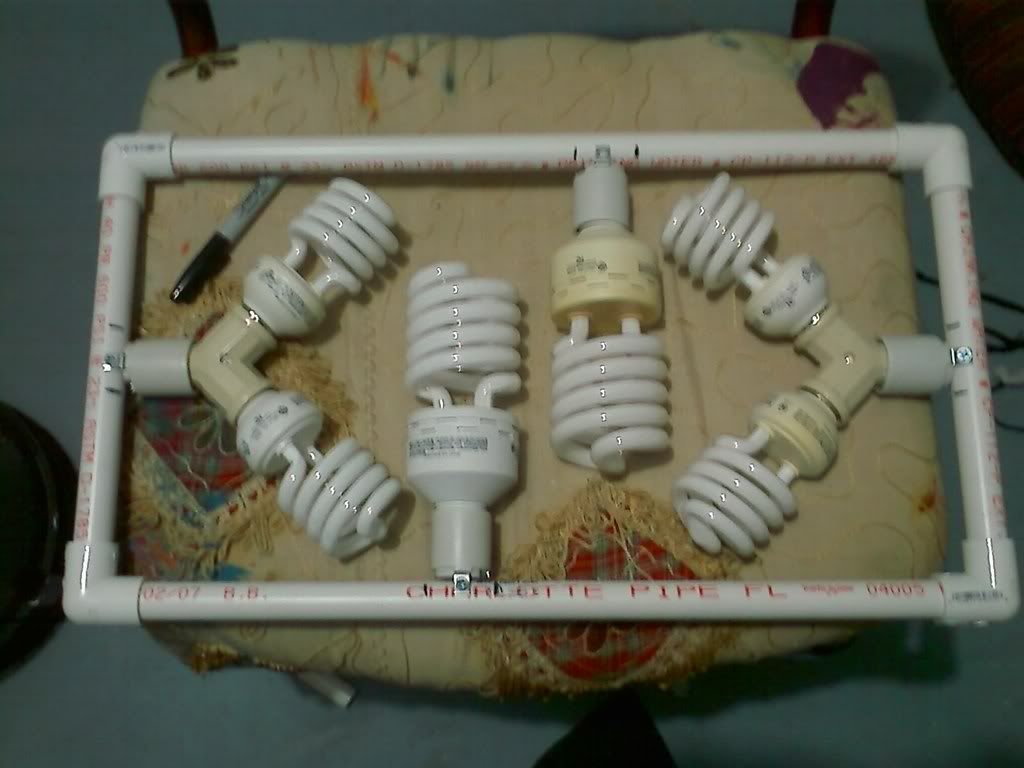 Now what I found to be the safest route was to run the wiring inside the pipe to not only help prevent shock but it actually looks really clean too.
As for a reflector, I bought some sheet steel and bent it into the general shape like what I've seen on HPS lights online. This is it in my box running. Oh, in the second to last pic you can see only the power cord coming from the frame.... Clean....