Well 1 more month and my single stalk babys will be chopped and 2 twin bushes will be started on 12/12.
I kept these trimmed to a single stalk mostly, an experiment if you will to see if I could focus bud growth purely to 7 donkey dongs, super silver is a low yield but explosive high.
My camera phone takes shitty pics under MH/HPS lights so i tilted it away so its not the best pic but, I will pull them out in the sun in the next few days and post better pics.
I did have a massive spider mite infestation but have gotten the bastards under control and will sanitize my shed befor the twins move in!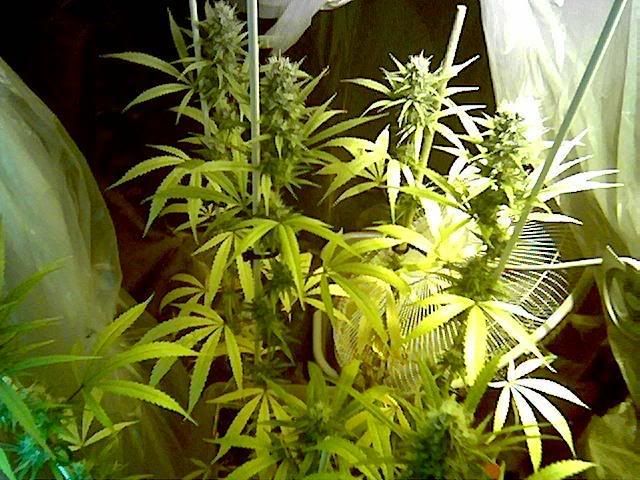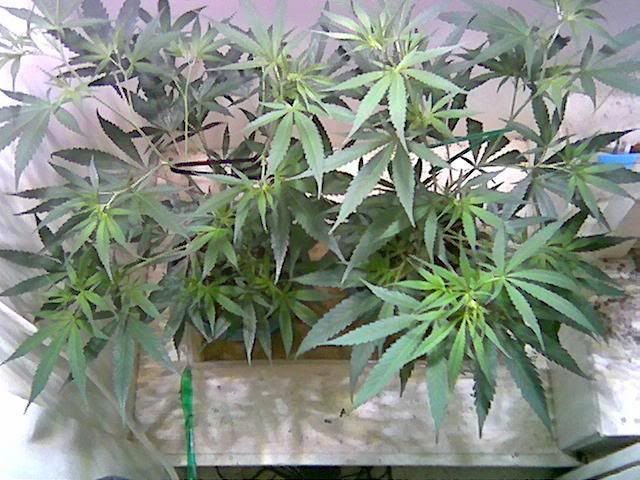 these pics are some indica bag seed which
I hope to have a male to cross with my super silver ladies:rolleyes: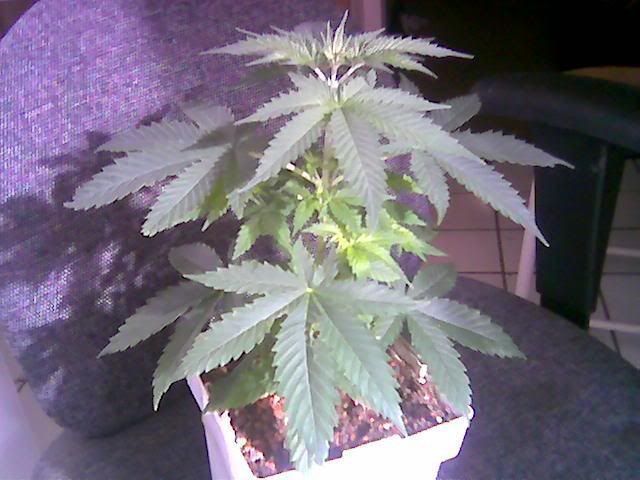 Oh and here is my pet project that will be flowered but not used do to a genetic problem:eek: