14" Crystal Fog
5.9 mm thickness (compare to Lux mini at 3.97mm)
Beaker bottom (but rounded similar to the Lux)
3-arm perc tree with open ended arms (compare to the 4-arm lux mini with slitted bottom arms)
Ice pinches allows 3 full cubes, but no splashgaurd (compare to lux which has a splashgaurd and can allow 1 full sized cube)
Crystal Fog "roor-newstyle" inspired diffuser
Came with a Crystal fog stock bowl not pictured.
Got this setup for $145. these are priced around $175-180 (depending on who you are and how bad they can rip you off lol. but id say $160 is the avg price this thing sells for)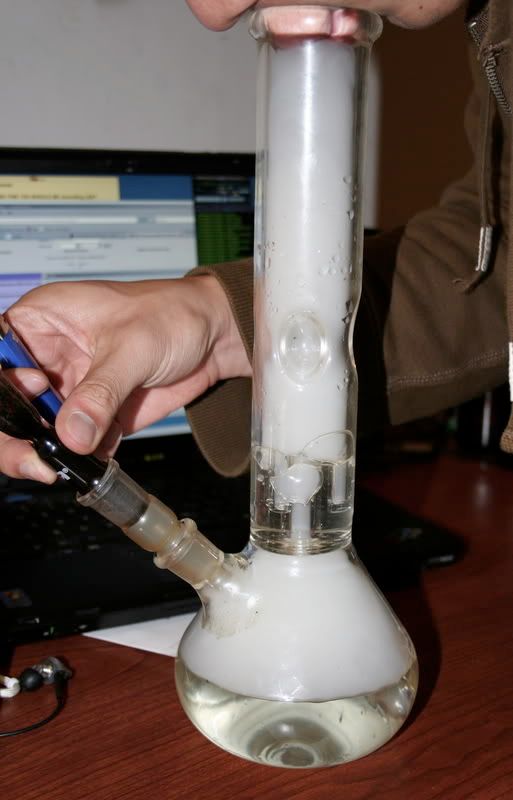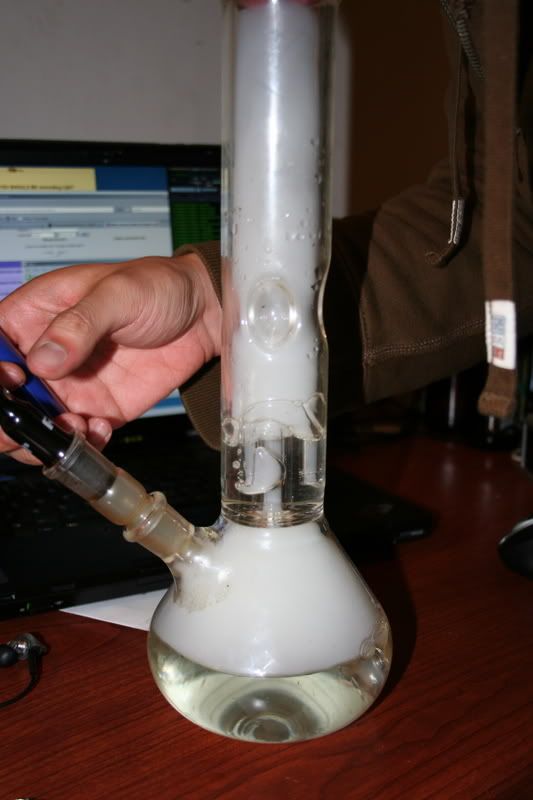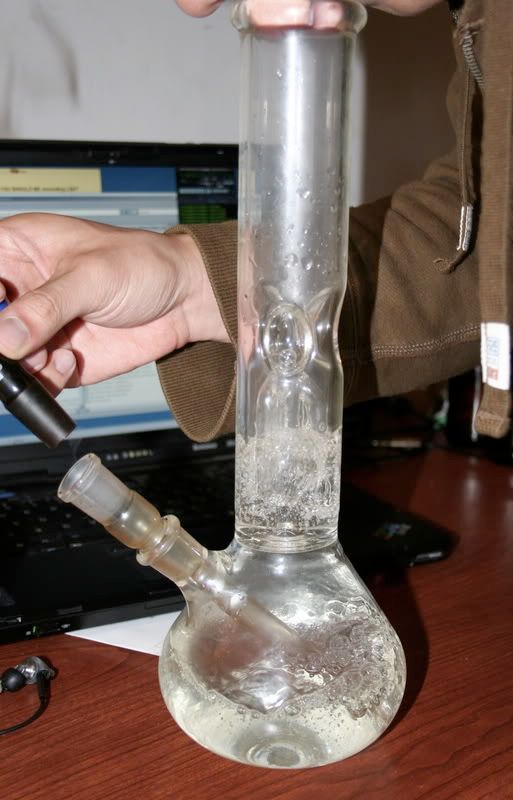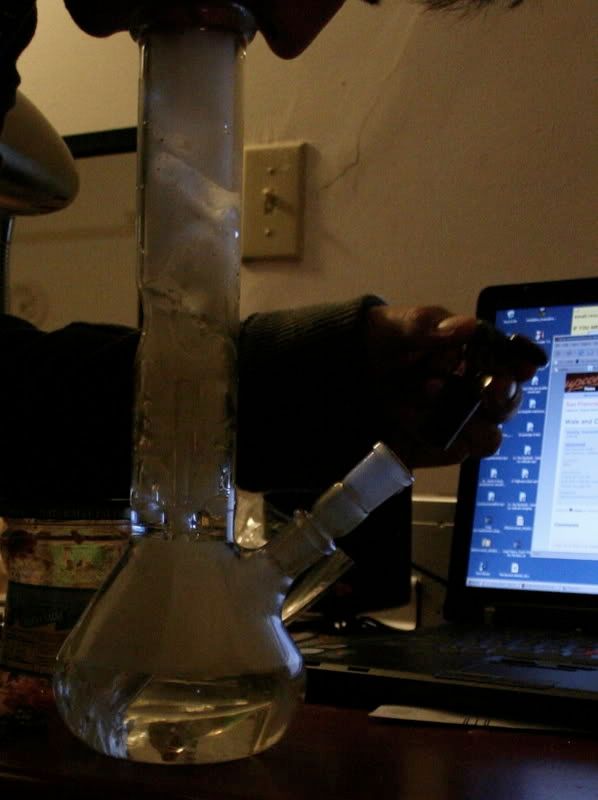 2 rows of holes + 1 at the bottom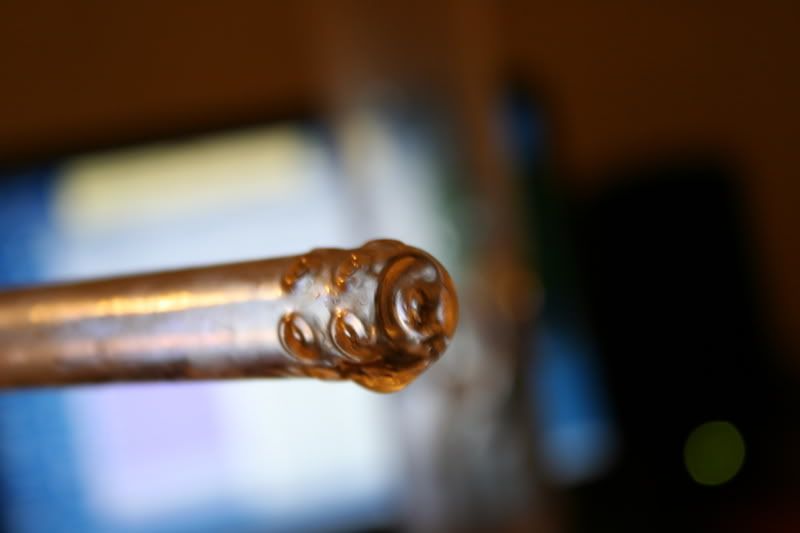 quick video:
<embed width="448" height="361" type="application/x-shockwave-flash" wmode="transparent" src="http://img.photobucket.com/player.swf?file=http://vidmg.photobucket.com/albums/v298/huntjump/IMGP4299-1.flv"></embed>
Breakdown:
Equal in height
Similar in Shape
Crystal Fog about 2mm thicker than Lux Mini
Crystal Fog can hold more ice than Lux Mini
Lux mini has a splashgaurd, C-fog does not
C-fog has 3-arm, open ended arm perc tree, Lux Mini has a 4-arm. Some people prefer the 3-arm, others prefer the 4-arm. Also, some smokers like a perc tree with open ended arms as opposed to the slitted bottom.
Both come with diffusers, but the C-fog comes with the roor-style poked holes, while the lux comes with the diamond cut slitted diffuser. Both are good, comes down to the smokers preference. I enjoy the hole'd diffusers more
C-fog quite a bit cheaper, saving me $70+
Overall:
I was really impressed with the quality of this tube, especially for the price. It is inspired from the Lux mini of course, but has a few improvements and some minor drawbacks. The extra 2mm of glass you get is pretty amazing especially since its cheaper. The open ended perc arms flow amazing, i was really impressed. The roor inspired diffuser is also pretty damn good, light years ahead of the Phx and just a bit sloppier than the roor new style diffusers.
I actually like the 3-arm perc chambers, they flow great. The lux mini 4-arms are awesome too and are great pieces. I would recommend a C-fog to anyone who either cannot find a lux mini, or wants to save over $70 but get something about equal.