Hey blades,
its my first time ever doing a grow. I have an Afghan Kush Ryder from World of Seeds going, 100% organic.
Its currently at around day 32 now from seed and its budding as you can see. I just want to know, can any of you give me an estimate of how much bud this one might yield by the end by looking at it now? (The second close up photo is from like 3 days ago, the first is today)
Lighting: started off with a 90w LED UFO but took it out once flowering. Its now under two 105w (500w equivalent) CFL's.
Soil: BioBizz
Nutes: Molasses, Kelp, miracle-gro organic nutes ( i know this isnt the greatest but ive got some Advanced Nutrients Iguana Juice in the mail to take its place!)
Also, does the plant look healthy? Ive dropped it twice, once when i was carrying the pot after watering the side cracked and it fell on its side, then one of my coats in the closet fell ontop of the plant bending it a bit but it seems fine.
Thanks guys!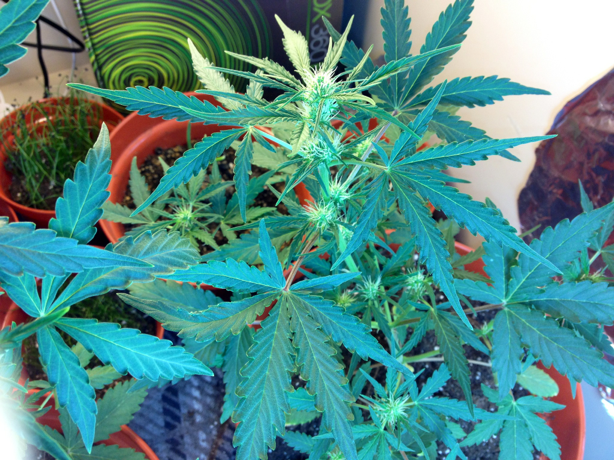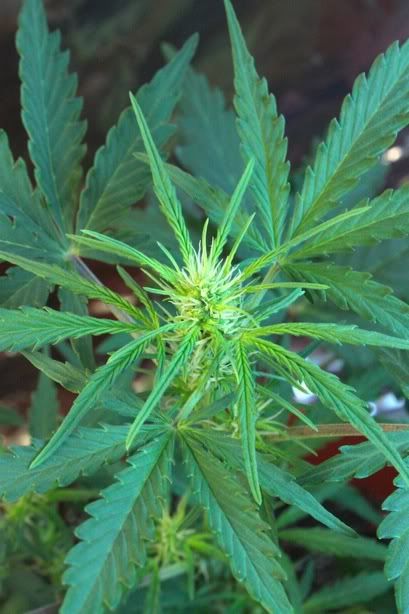 Edited by SammySess, 15 March 2012 - 09:00 AM.