Hey GC.
I'm gonna document my current grow here the best I can. I've got a few grows under my belt. These have all been battles with temp issues.
I finally have a little space in which I can better control the environmetal factors.
Genetics: Purple Kush X2, Mango X2. Clones from Blue Sky Cafe
Equipment: 4X4X6.5 no name grow tent. S&P Mixed 6" fan. 6" can filter. 2ft, 4 bulb t5 for veg. (Will pick up a dimmable ballast soon).
Soil/Nutes: Soil in all but one is Black Gold. The other is straight peat as I was out of B/G. Mixed in is a dry fert from Happy Frog, Tomato and Vegetable fertilizer
7-4-5 as well as some dolomite lime. I also have some free sample of Tomato Thrive, which is a liquid form of microbes, which I've given them one drenching on.
(States to apply once a week, which will reduce need for nutrients. (We'll see). I'll feed minimally as needed with liquid ferts ( I have the roots organics line) along the way.
Some group pics. Enjoy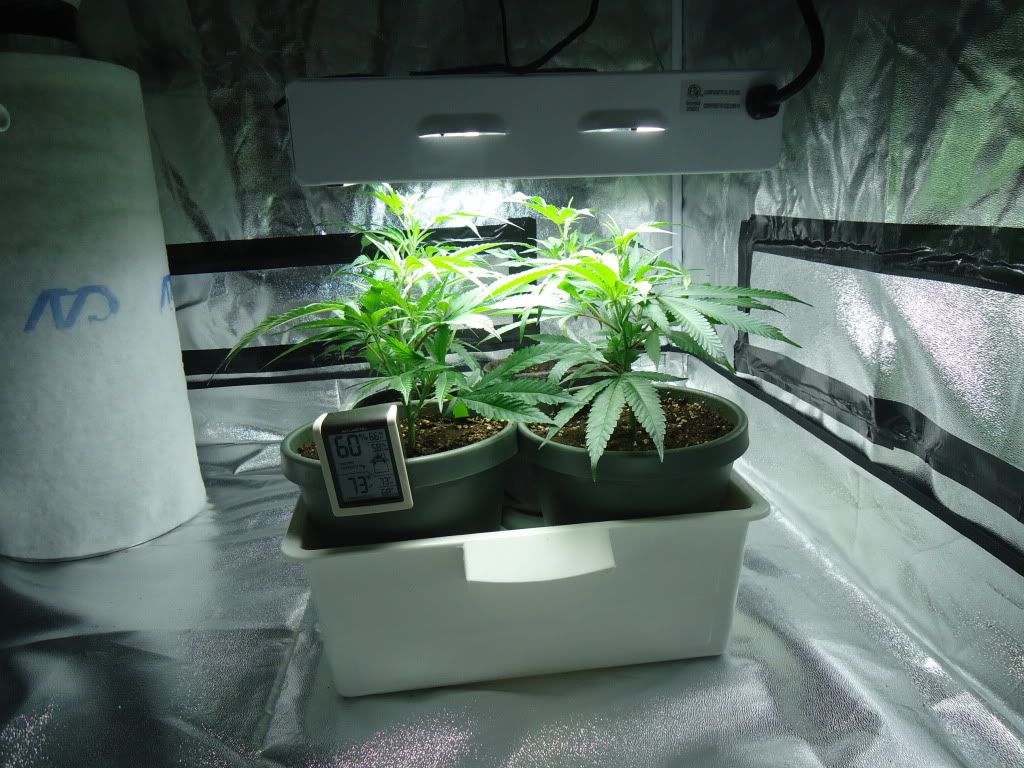 Feel free to post any comments or questions.
:smoke:
Edited by eddro, 31 August 2011 - 01:26 AM.