I was sitting outside in the cold at work this morning when I found a little notepad and started sketching on it with this ballpoint pen I also found. I did a couple sketches but they're pretty random and unremarkable things.
I did this one first. I was influenced by the works of another member of GC.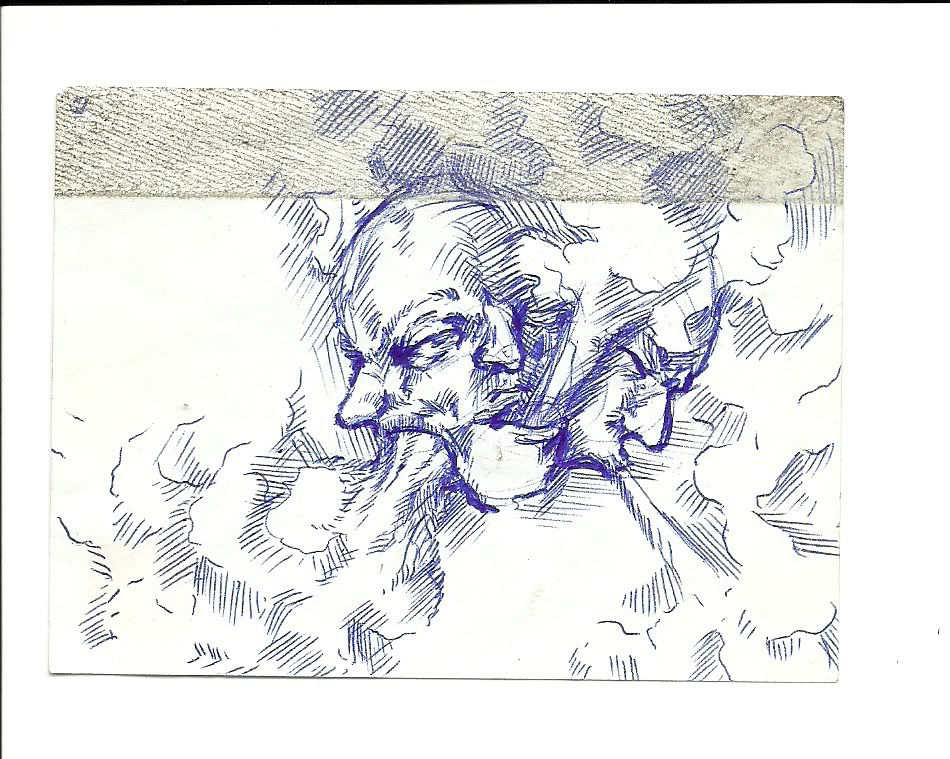 Will upload the rest of them if there's enough interest
Edited by fenix420, 05 March 2010 - 10:39 PM.