i recently purchased a pair of tennis shoes, the tennis shoes r great...i love them, especially the price i paid for them, i wanna know if u all think these shoes r gay, Loudly announces me to the public, as being in my own reality moving to the continuum of a super warped space time that is to my advantage
, or r these shoes just plain gay?? i would like your input, i mean it definitely turns the chicks heads, and they cant take their eyes off me, i remember being in walmart once with my bro,..and the chicks stared and me and him through the whole store,.and just to tease the girl,.when i left I told her bye,..LOL..so they definitely do benefit me with the chicks...
the shoestrings r pink & yellow shoestrings..
I'm a young male,..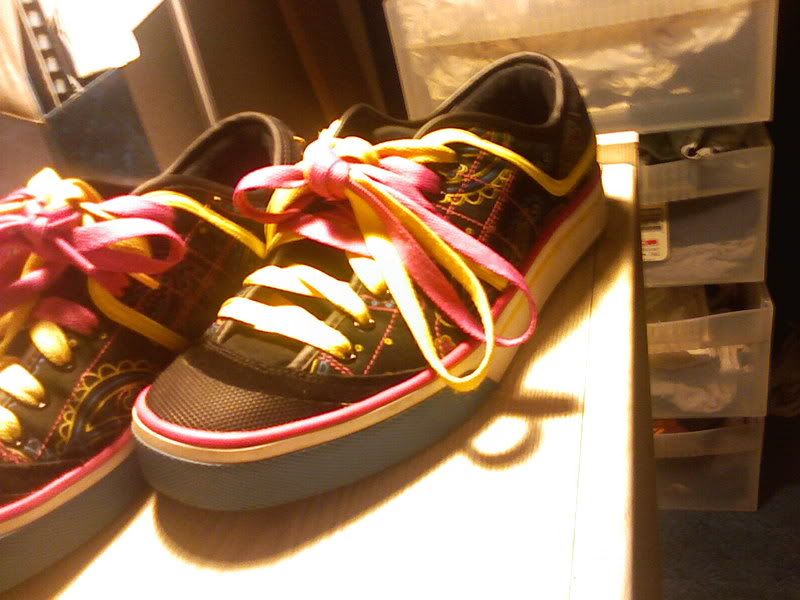 Edited by h4x0r-1337, 21 September 2008 - 08:07 AM.
forget to add picture,..LOL