so i was bored today so i took a couple pictures of my new little setup i got going at the moment.
it's a 3.5'x3.5'x7' grow tent (no name), i threw in a 1000w HPS with a big sun system air cooled hood, a 140CFM exhaust fan pulling air through the hood and out the top. a nice window fan hanging down for some good air circulation. and uhh, thats about it....
OH YEAH, and it's filled with humboldt gold, trainwreck, shishkaberry, northern lights #5, MVTF, and mango.
i also have some smaller plants in another room under a 250w MH. the list is : c-99, super silver haze, speed queen, white rhino, raspberry kush, and sour diesel.
here's the tent, and my HPS ballast.
the light with the 4" ducting up and out to the fan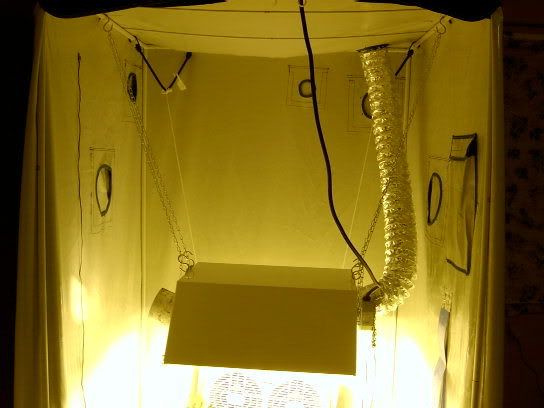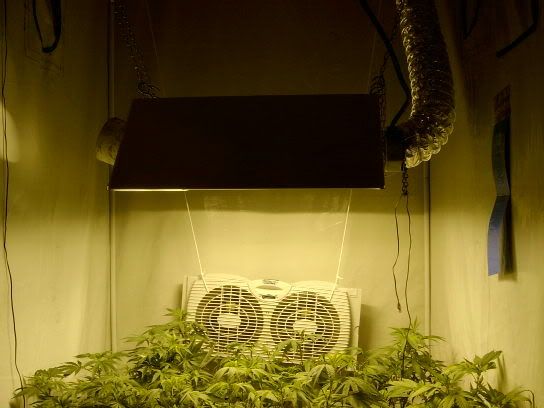 the nice window fan, and my canopy that i try to keep as even as possible by using the "super cropping" technique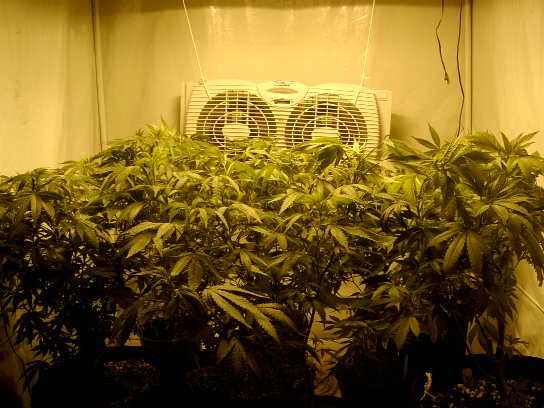 and my temps, the 77 is at the base of the plants, and the 78.8 is at the top of the grow tent, so it's pretty even through out the room.
oh, oh, i just built an aero cloner as well! this is my first batch of clones in this cloner so my fingers are crossed!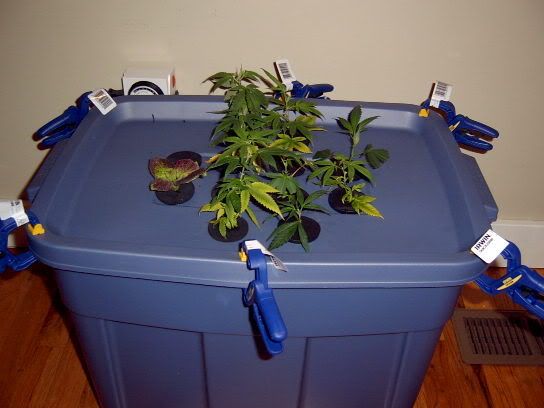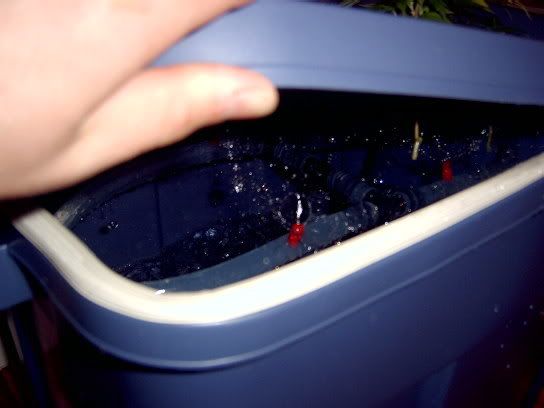 and i just wanted to show you guys/gals this super silver haze that a very generous friend of mine gave me. i just think it is a very beautiful plant, and pretty symmetrical.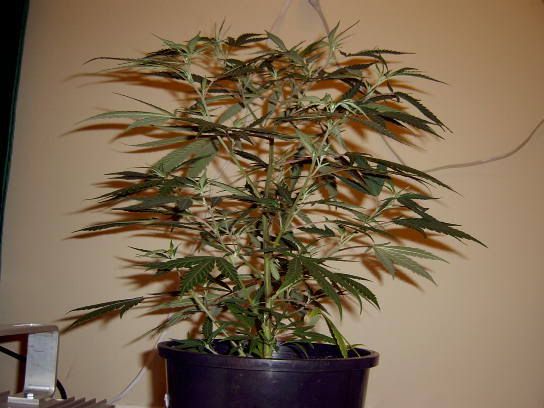 any ways thank you for checking out my set up, and all comments are welcome!
have a good one!!