my first grow is almost done so i'm starting a new one. a friend of mine came back from the US and brought some REALLY good weed and seeds too so i germinated them and yesterday 3 of them sprouted. waiting for the 4th...
my veg box:
3 x 23W daylight CFL
4 x 15W softlight CFL
-------
129W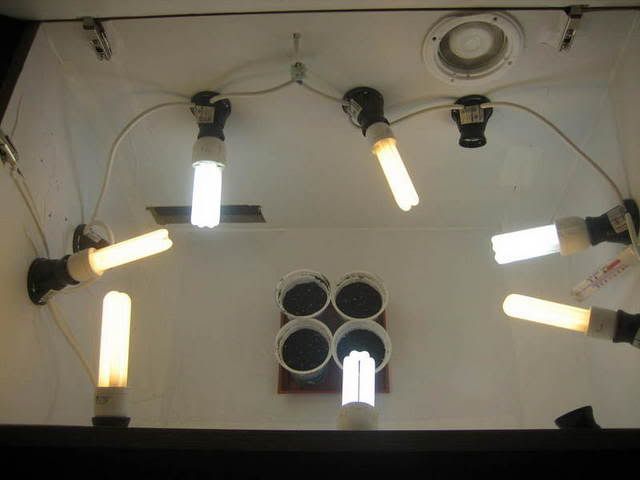 my flowering box:
intake + 250W HPS
intake
exhaust
here are my babies:
I haven't decided what growth method to use but I guess SOG is the way to go...