So went out and picked up some good stuff today, it was pretty harsh, but geeze I got really high.
Felt like an indica strain as it made me pretty sleepy.
Chopped up most of it and had a lot left over after a friend had a joint out of it, and two others had a few cones. I had 2 cones and was gone haha. I still have a bit left for my own personal stash, I say it was real worth it as I went halfs with a girl so I payed $10 she kept the left over chop, which was enough for 5-7 cones and I kept a snall nug. Good days effort.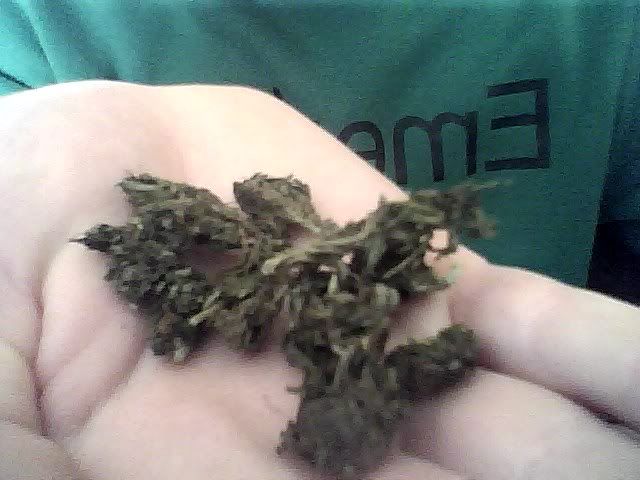 Edited by TokenGo, 07 July 2012 - 08:20 AM.