When DWB released the new line of percs, I had to have one. They are called the capillary system. Which is multiple small tubes fused together, rather than a single tube leading to the perc system. The interesting result is that it gives a more even air flow, so you can tip the piece up to 45 degrees and the perc still fires like its vertical. On a circ this acts as a dry diffuser.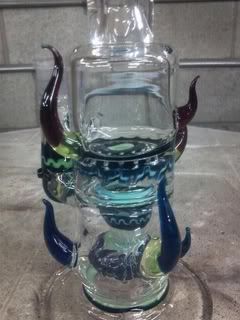 On a shower cap these tubes become pillars, condensing flavor and forcing bubbles to pass through the smoke causing more removal of ash. There are 24 of them at about 2 inches tall. At the top, the bubbles collide and splash causing further diffusion... Just before it goes up the disk perc.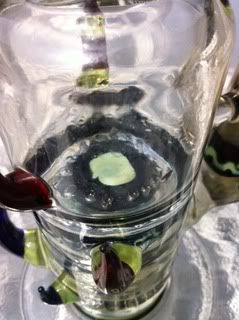 Drew used to make these with 60-70 holes, splash back was inevitable even on my 22" DWB. Now they have a design in the center surrounded with 30-40 holes this prevents Splash back. I was skeptical of this, until my first hit.
[ame][/ame]
Upon lighting the piece, it  made that shower cap suction feeling followed by the gurgle synonymous with the peyote pillar. As I ripped the hit, I was amazed to watch the water violently slam into the can in a vortex motion, yet no splash back.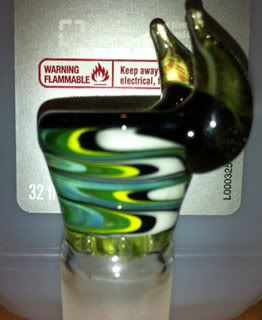 I packed the slide with Green crack, I gotta say the hit tasted almost as good as oil and twice as smooth.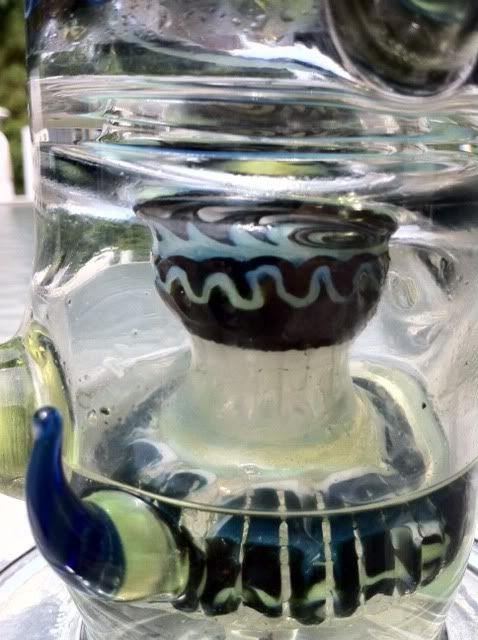 Putting the water at just half an inch above the slits makes it absolutely dragless
The work is incredible, the onyx and slime mouth piece, the red velvet and blue velvet horns really put the piece above the rest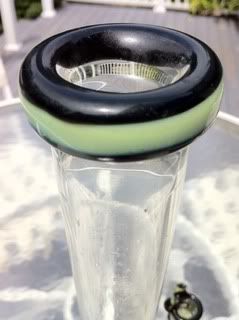 In my honest opinion I think the name" capillary shower cap" is a little long. I think the proper name to this would be an "Inverted Pillar".
Edited by Mysteryman3000, 11 June 2012 - 08:35 PM.