NOTE: THIS IS A PROP 215 S.B. 420 LEGAL GROW FOR PERSONAL MEDICAL USE ONLY!!!!!
What's going on fellow Blades:smoke: hope everyone is doing good, I'm back in action after taking a long needed 4 month vacation/break after last falls harvest which was oh so lovely. Hoping to have a repeat this season with a high success rate of larger buds and an even more bountiful harvest with an arsenal of Top Shelf Strains!!
I got somewhat of a late start this year but that should not hold me back.
I have 21 different strains I am working with right now, I am looking to find 2-3 Top Shelf Quality phenotypes that yield large amounts of medicine indoors and out.
-Skunk#1
-Big Bud
-Grape Ape
-Purple Wreck
-Purple Trash
-Bubba Kush
-Northern Wonder
-White Widow
-Blue Widow
-Blue Dream
-White Bubba
-Mr. Nice Guy Purple
-Sweetooth
-Romulan
-AK47
-Hindu Skunk
-Fire OG
-GodFather
-Banana OG
-Strawberry Cough
-Blue Buddah
I got all these strains from a few cannabis clubs in Downtown Sacramento except for the Big Bud & Skunk #1 I got from a friend
Nutrients
**Veg**
-AN Sensi Grow A
-AN Sensi Grow B
-AN Bud Candy
note: I may start using botanicare Liquid Karma again but I am not sure as of right now.
**Bloom**
-AN Sensi Bloom A
-AN Sensi Bloom B
-AN Bud Candy
-AN Big Bud
-AN Overdrive
-AN Barricade
-Dutch Master Liquid Light
-Dutch Master Penatrator
-Humboldt Gravity
-GH Aza Max
Might Be Adding Bud Blood 1st week of flower and will add Great White when I transplant
soil is Fox Farm Ocean Forrest
pH @5.9-6.1
This Past week I started with a design I drew on some paper, and with hard work and about $600 I made my dream a reality and built my very first greenhouse, I was going to build something small but just said fuck it and went big. It was alot of hardwork framing and constructing everything bymyself but with the resource of the internet it was not to hard. here are some pics of my build from last week.
Day 1 - I started out having to some what level off the slope I was on to make the grade level, I did this with a spade shovel and a dirt rake, then I dug (4) 2ftx1ft post holes with a post hole digger, then filled them with 60lb bags of cement, then let dry over night, I also made my base level and squared it, I also marked my where i was going to place studs with steaks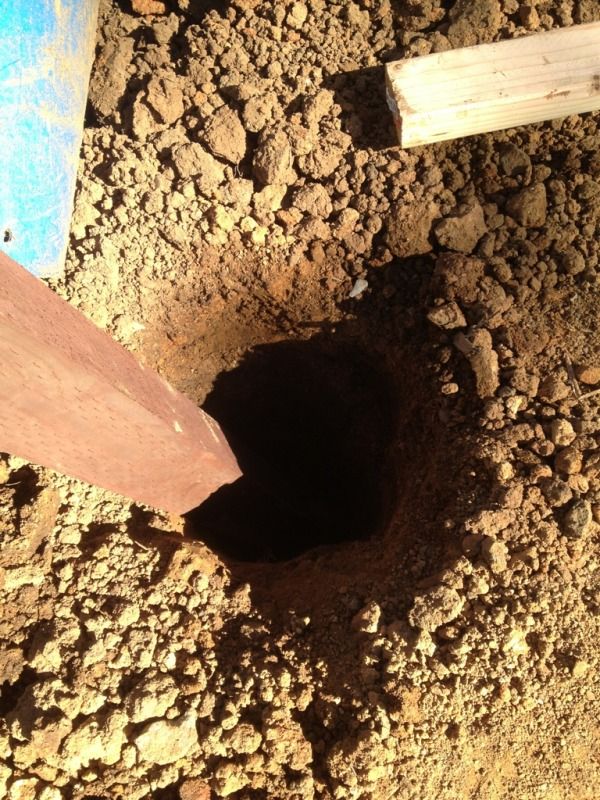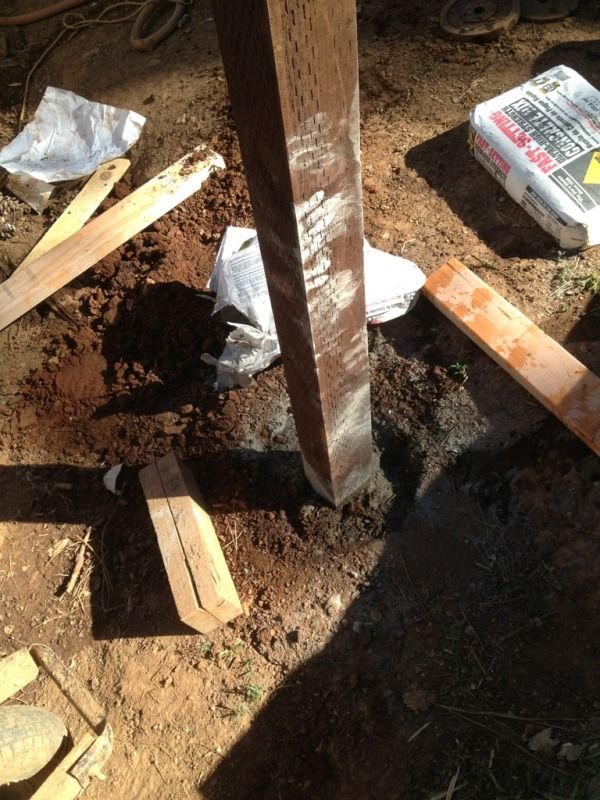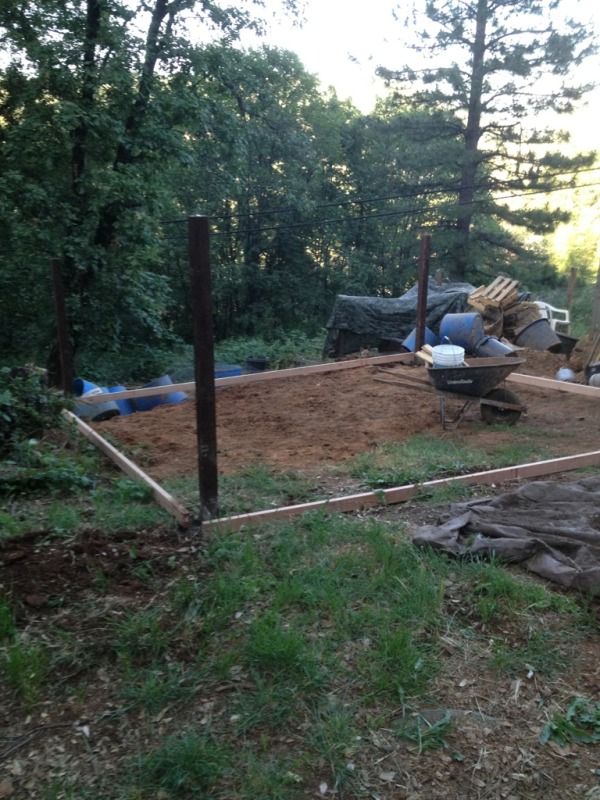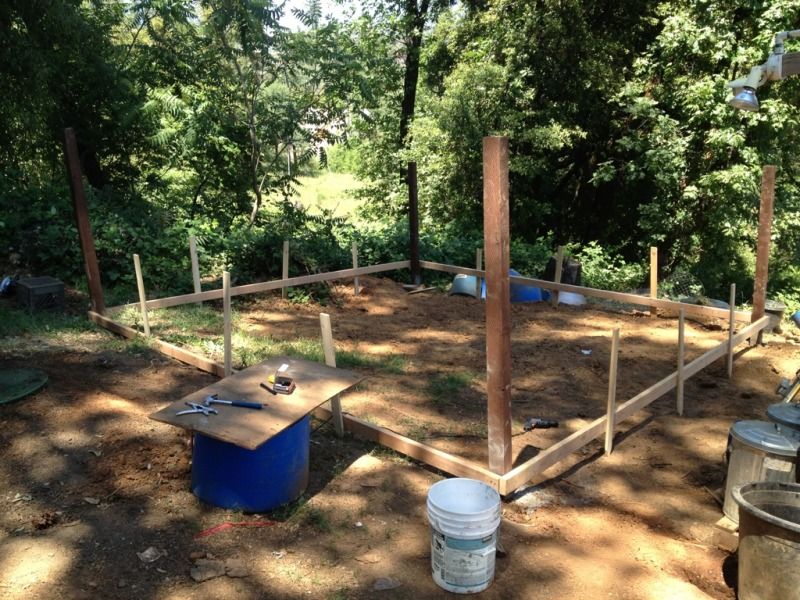 Day 2-Place studs and started doing the framing work with 2x4's and sheeting my base with 9/16 plywood so it was sturdy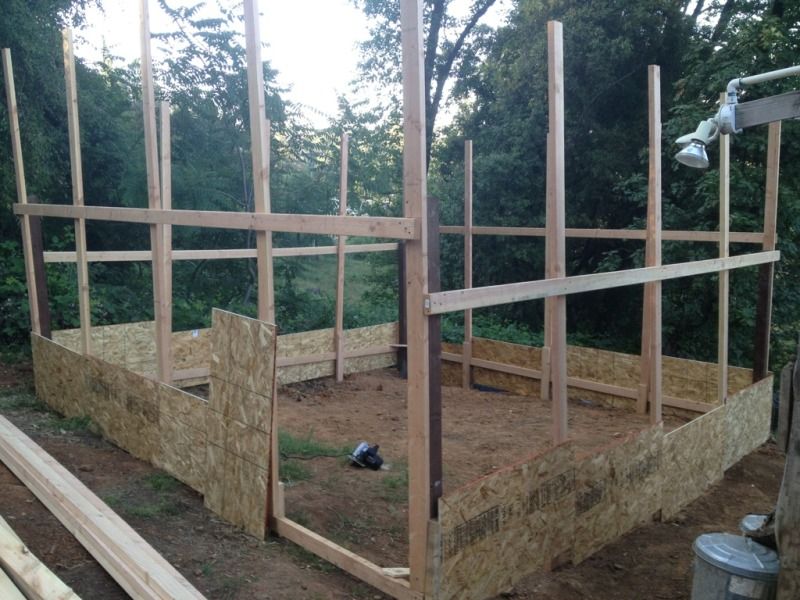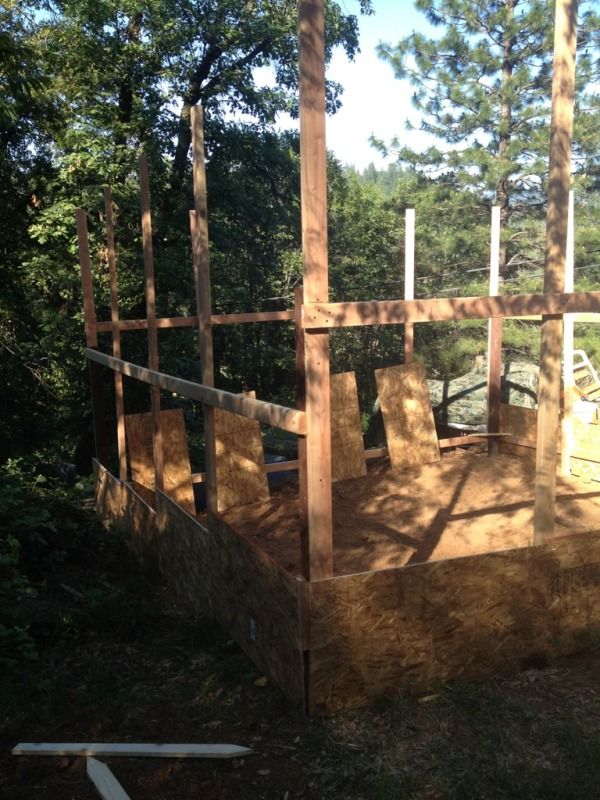 Day 3-I completed framing and installed my roof support beams, so this greenhouse is rock solid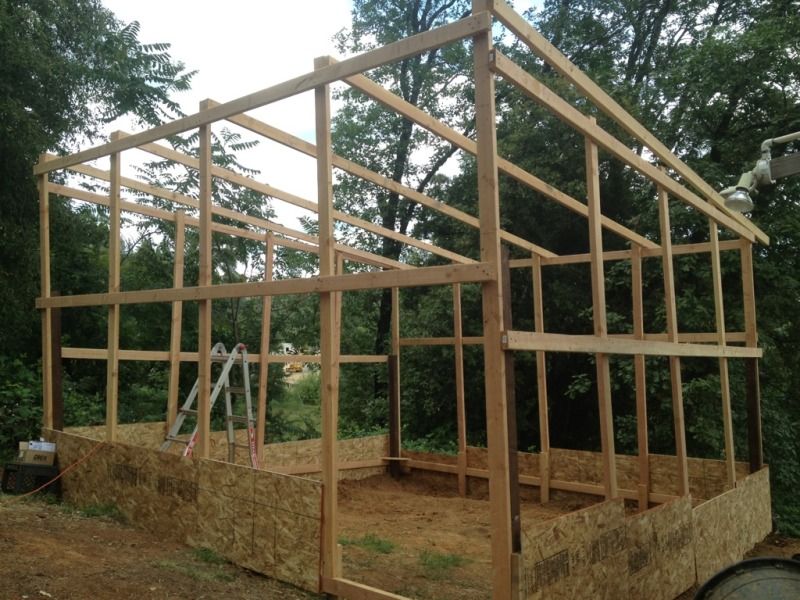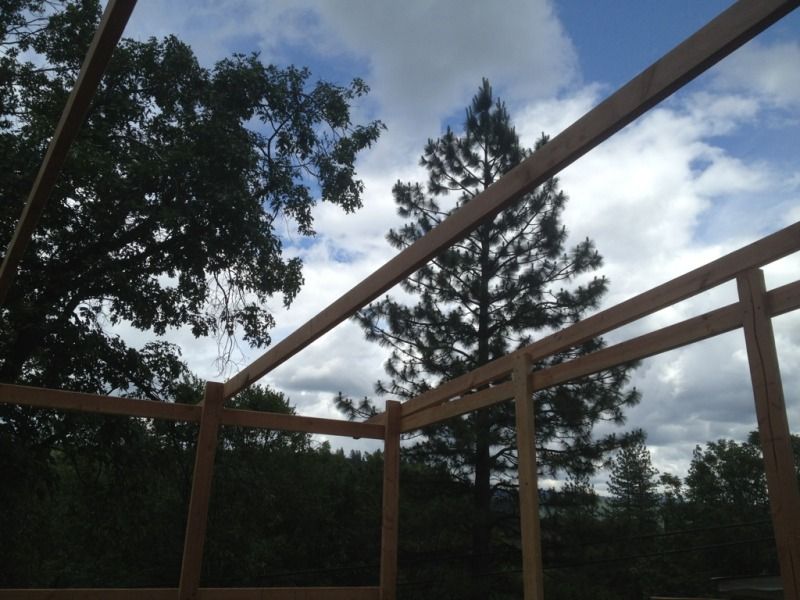 Day 4-5 I completed covering the greenhouse with 6mil greenhouse film that diffuses light and energy evenly to all plants, I stapled it on to tack it up then fitted it to the 2x4's with 1x2's and screws, I added a door as well I will probably add a window on the other side eventually to create a cross breeze effect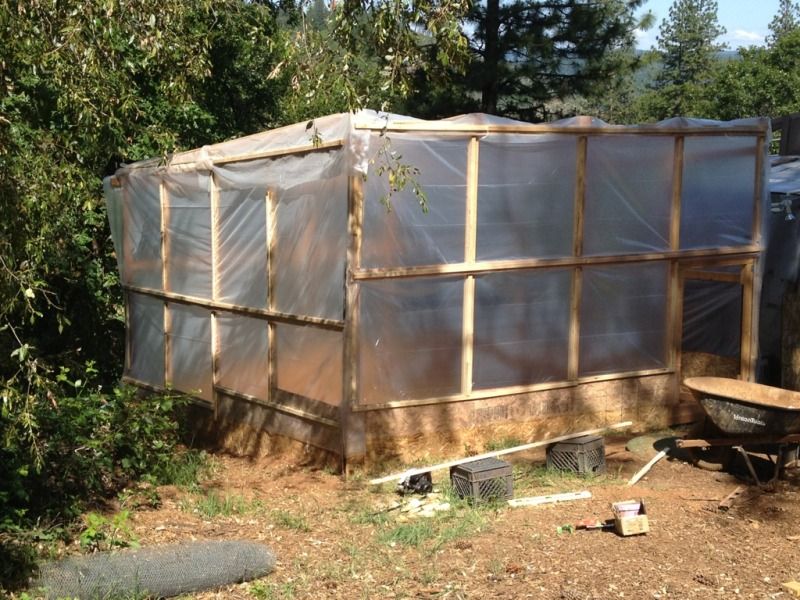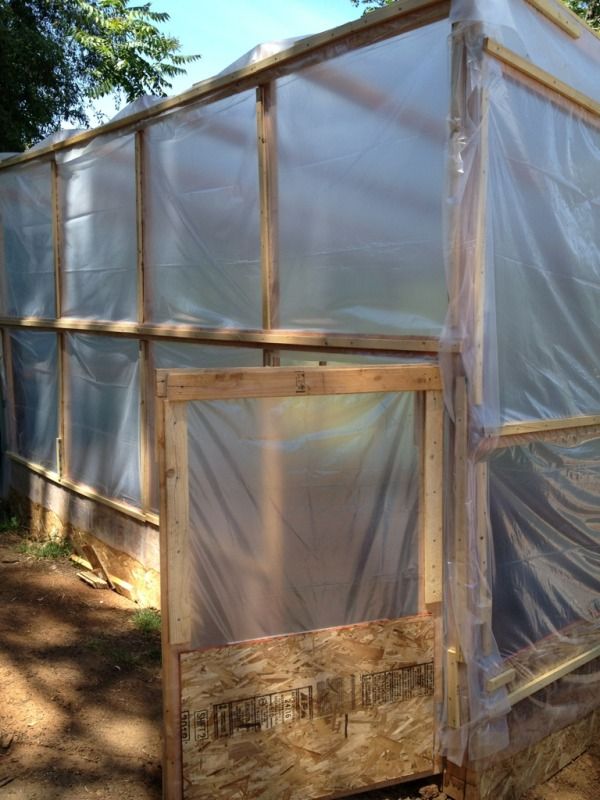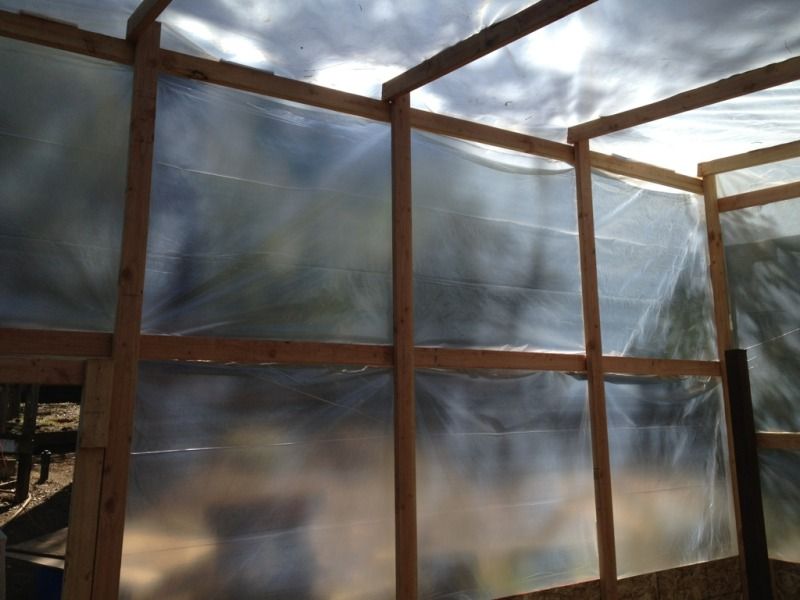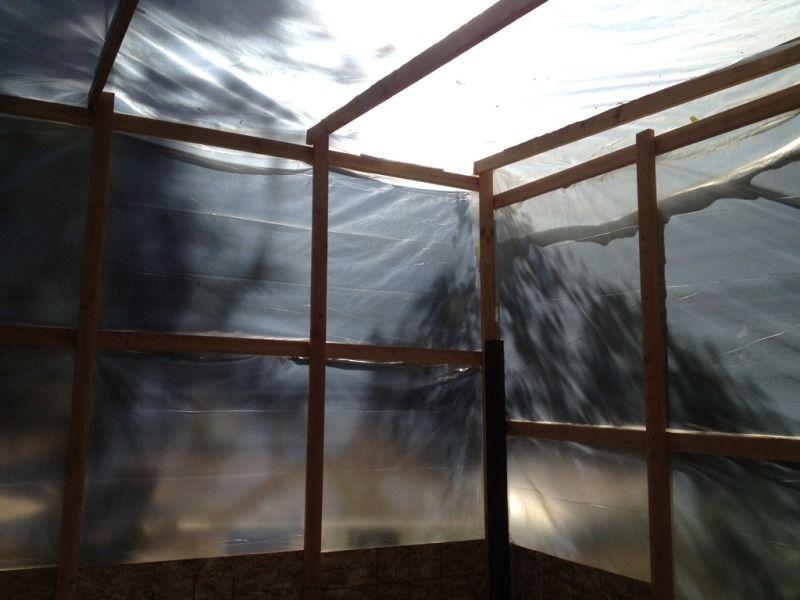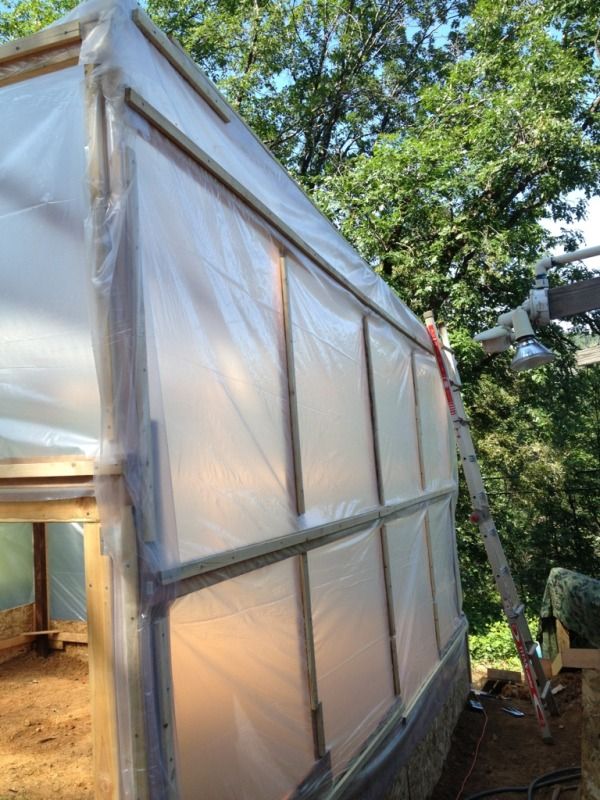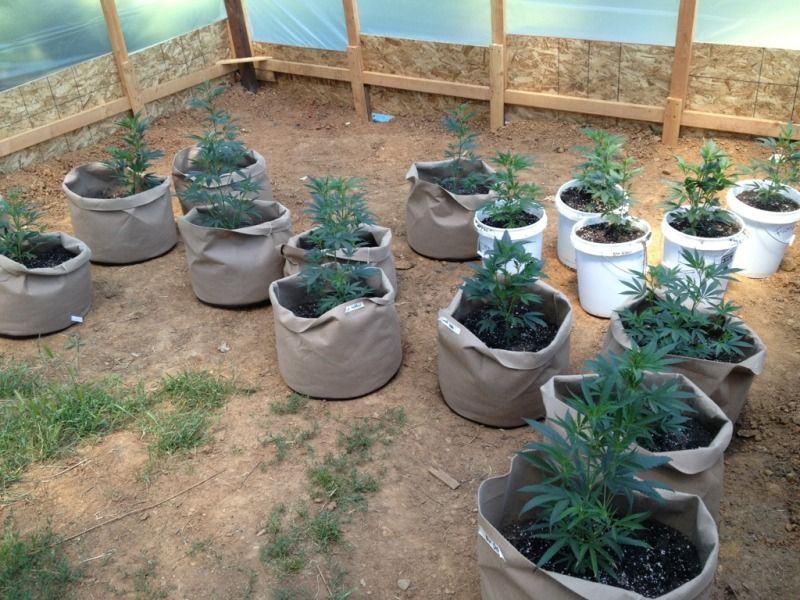 Edited by DrGr33nThumb215, 01 June 2012 - 06:41 PM.