Don't know how many of you saw my old Stash jar thread but here comes a new, better organized thread with a little smaller pictures and a more detailed review of my smoke. I've got about 50 old pics of numerous strains so I'll be adding a few every day, along with the fresh that I pick up.
This will actually just kind of be "my" thread, I'll add shots of new glass, milk shots, hash made by yours truly... all things related to goodness and ganja!
Happy toking to my fellow blades..... Hopefully my buds can make you smile half as much as they do me!
I'll start out with probably 3 strains tonight. The first being my most recent pickup and then 2 of my all time favorites.
-------------------------------------------------------------------------
Amnesia- Picked up 2 half Oz. in this past week. $120 apiece. Grown for medical patients. Has been a little fresh, but an overnight in a glass dish turns the buds rock solid and very crispy. Has a very unique smell. My tolerance is thru the roof but a couple rips has me blown for an hr.
Quality: Dank
Flavor: A little fruity, A little flowery. Earthen undertones
Scent: Strange. Maybe it's just fresh but a little bit like a spicy fruit salad
High: Gets me straight gone, Diggin tunes more than anything with this high.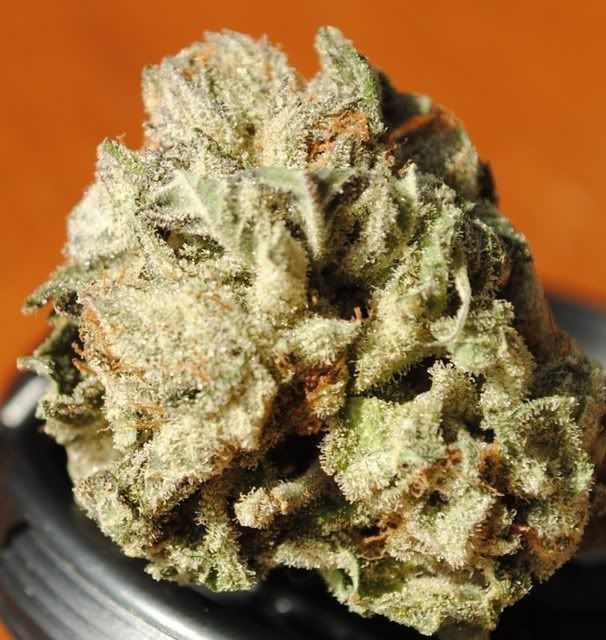 Couple Macros.... I mean.. If you guys are interested in that kind of thing
D/K if anyones a BDM fan
Headband- Rare strain, atleast around here. An accquaintance who grows happened to receive this as a free seed from the seed bank he orders from. Very, very memorable bud and smoke. Thick, dark, milky smoke. 14g for $110.
Quality: Dank+
Flavor: Like the sap from a pine tree, almost overwhelmingly so
Scent: Very similar to the taste, hint of skunk thrown in
High: Starts out intense, social and goofy. Melts into couchlock
Pineapple Express- This is another free seed from the bank. I've never seen a supposedly green strain this purple before. Both the answer from the grower and my research was the colder temp of the grow, as this bud was grown during the winter. This is one of my top 3 favorite strains. Taste, smell, high. all amazing. picked up a half oz. for $100 on the Christmas special:smoke:
Quality: Dank++ for a purp batch of PE
Flavor: Reminded me of malibu rum.. Very tropical and mellow.
Scent: PE... with purps. Fruity tropical smell with a berry purple undertone
High: Mellow, sooo relaxed. Most Irie high, couldn't give 2 fucks about nothin'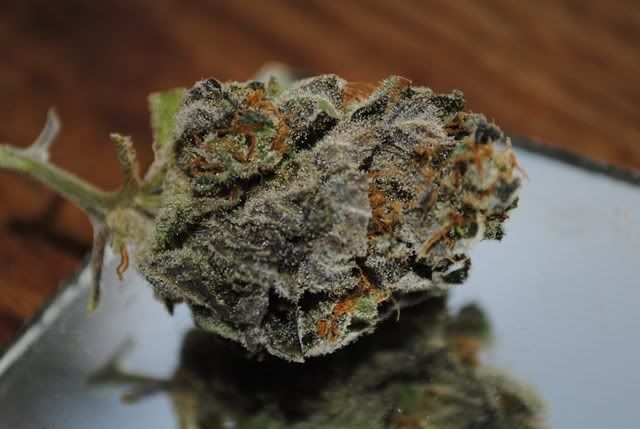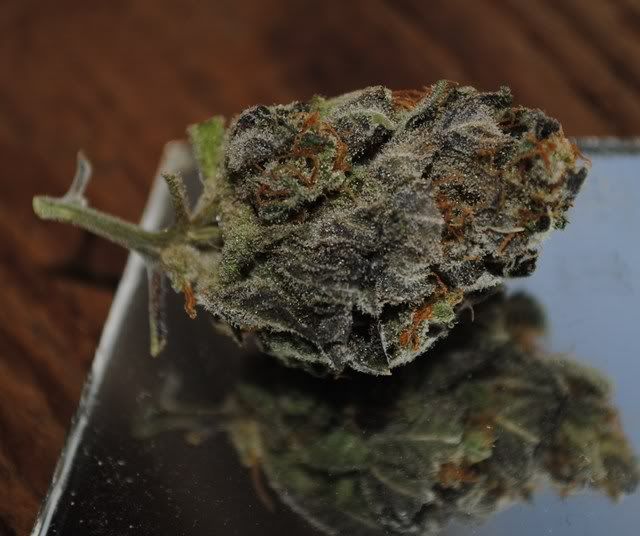 There you go fam My most recent and 2 of my favorites!
More dank goodness to come! as soon as tonight if I get bored
Edited by PNWChr0nic, 08 March 2012 - 10:10 AM.