Hey everyone! this is my third journal i think but the first one in the organic section. I started growing a little over a year ago with under 200w of cfl's using bottled chemical nutes, and now im using a 400w HPS and learning the organic route. I live in florida so the growing conditions are amazing outside so i dont bother to waste electricity starting them inside
I'm super new to organics and would love friendly advice to help me improve my methods
Lights:
400w HPS (starting plants outdoors) and indoors is a 3 foot tall, 3 foot wide and 18 inch deep box with an aircooled hood resting on top of a hole cut in for the light. so i have 3 feet from floor to ceiling. this box is in my closet
Nutes:
Indonesian and jamacian bat guano, and peruvian seabird guano for now. I mix it in a bucket with an airstone and let it bubble for a few days before i water
Medium:
I make my own with GH cocotek bricks mixed in with sphagnum peat moss and some perilite. I'm using 1, 2, and 3 gallon smart pots for these
Plants:
I have some bag seed that i plan on harvesting this week as well as a fast neville plant that will be ready in another two weeks or so. I also have 3 more fast nevilles and a connie chung or two out back that are almost done flowering too.
Here are some pics of whats going on. i know the fan leaves look like shit but they weren't that bad a few weeks ago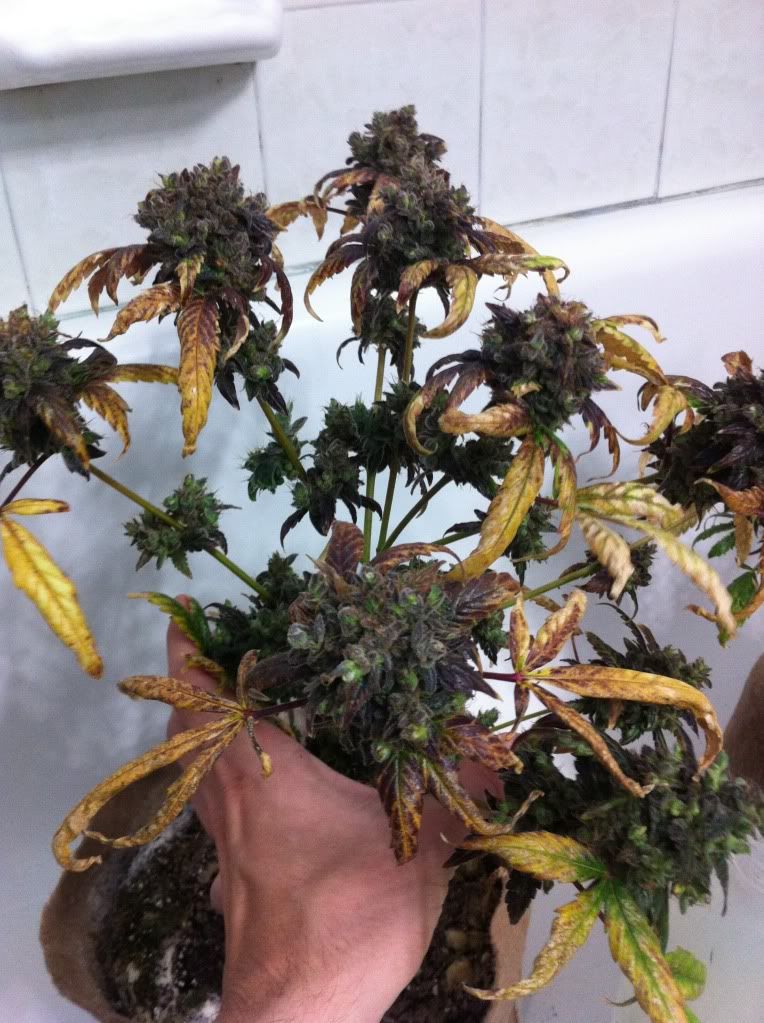 this is the fast neville