Hey there guys and Gals of Grasscity! i have been keeping a diary on paper of my observations and movements regarding my first ever grow. unfortunately i didn't start taking any photos until today (day 9 - transplant day) but i think my diary is descriptive enough to at least give you an idea of where i'm at, and i'm sure many of you know what you'd be looking at in the first week anyway.
so here we go, sit back, have a rip of your favorite strain and enjoy the show!
here is a photo of my grow cupboard, unfortunately my lights, fans, filter and timer haven't arrived yet, so i'm still using the LED lamp but it seems to be going well for now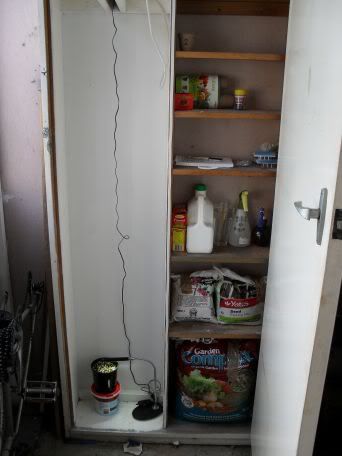 Edited by KazKin, 27 September 2011 - 07:29 AM.