So I wanted to start a journal earlier but never got around to it.
The K-Train is in it's 7th week of flowering and the Mataro Blue is in it's 4th week.
Here's the lowdown:
Light:
400 watt MH for veg/ 600 watt HPS for flower
Medium:
Soil (Mixture of my own compost, peat moss, perlite, vermiculite, kelp meal, jersey greensand, and garden lime)
Nutrients:
My own compost tea with Root's Organics Budha Grow, Budha Bloom, Trinity, HPK, and Extreme Serene to supplement.
Strains:
K-Train from Greenhouse Seeds and Mataro Blue from Kannabia Seeds.
Some Pics of the K-Train: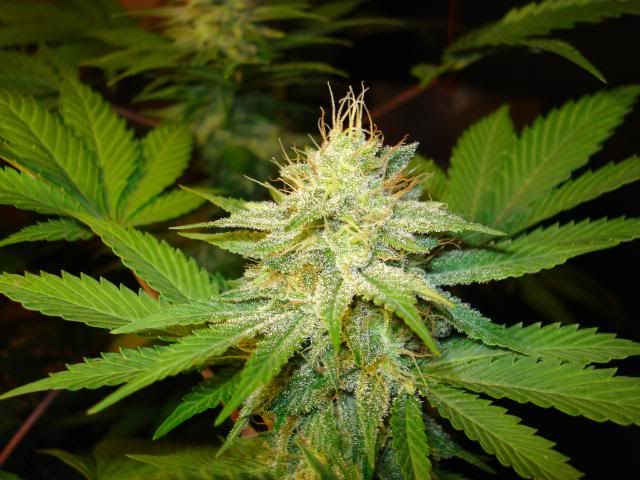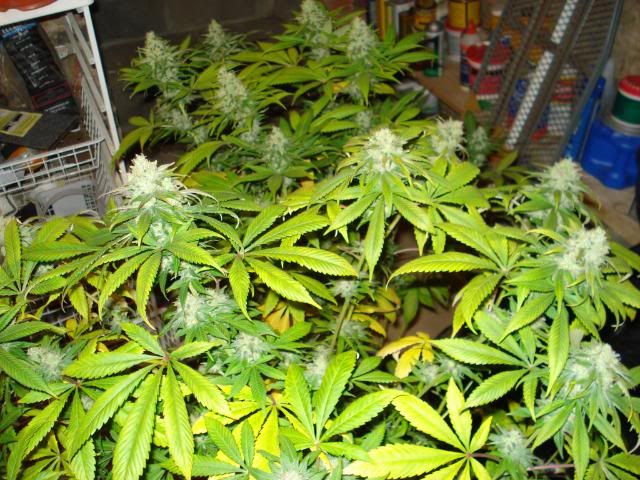 Pics of the Mataro Blue: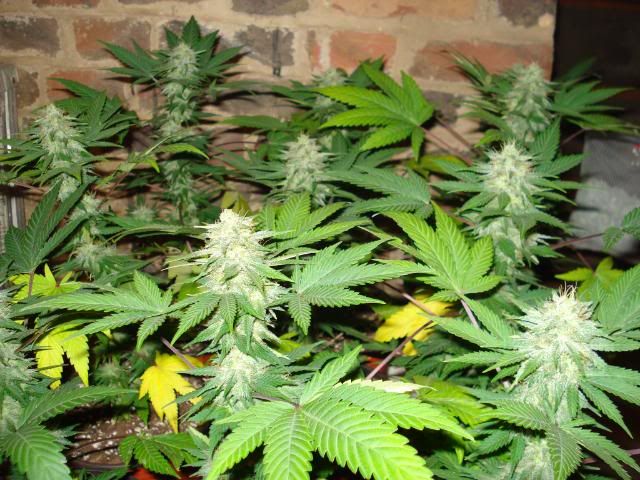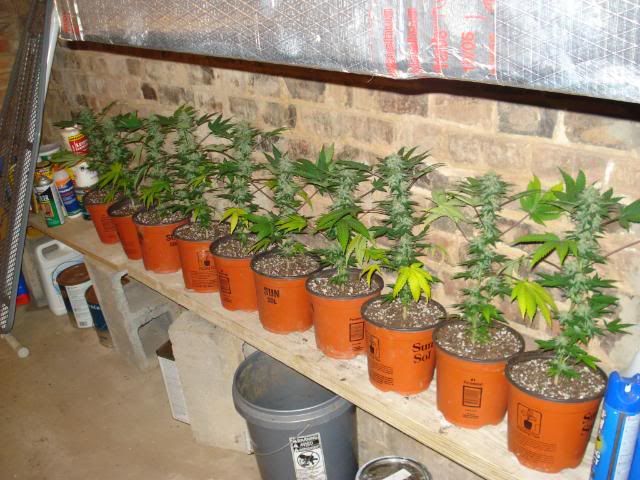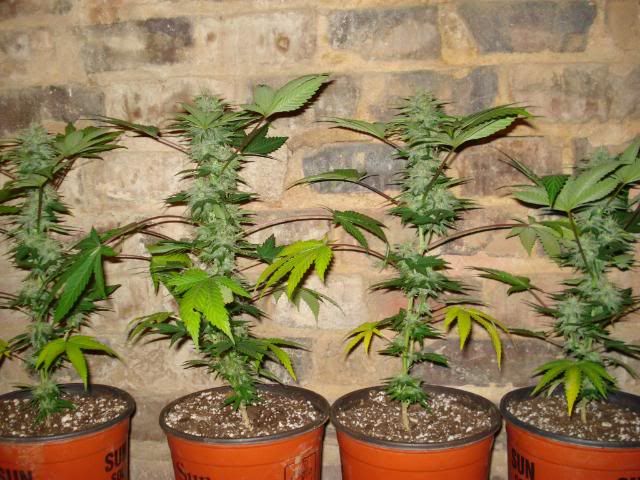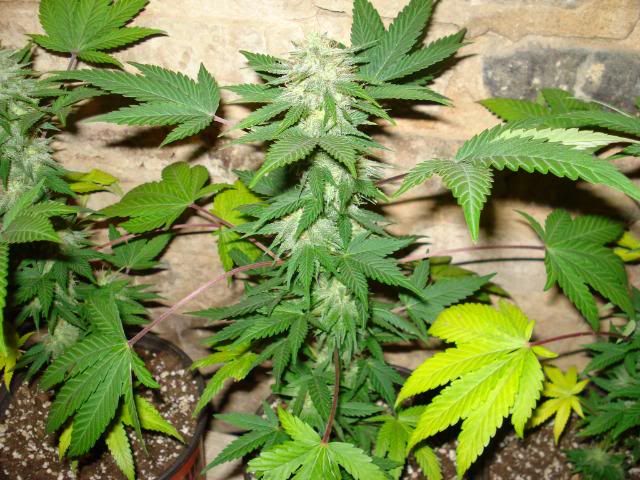 I
Edited by Fresh Jive, 16 December 2010 - 04:32 AM.