Well, my first post here will be a re-cap. If you want to know how I got to where I am now, check this link
http://forum.grassci...rying-moms.html
But I will put a couple pictures from that thread here, to start it out.
ROOOOTS! my VERY first clones that Ive rooted myself
And a groupshot for now,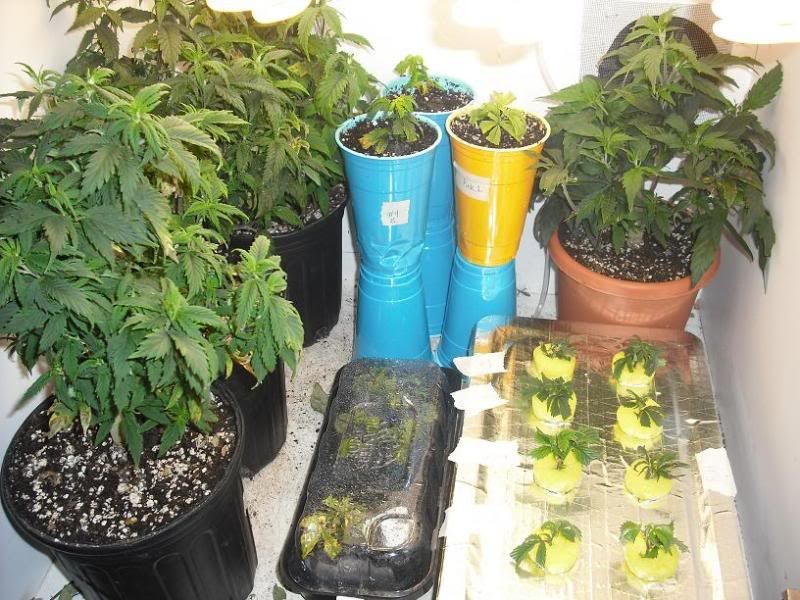 Here's the specs:
-12 CFL's, (6) 2700k and (6) 5600k
-Fox Farm Happy Frog w/ 3:1 perlite
-1 gal containers
-4 mother plants
-8 clones in peat pucks (3 out of 8 rooted and planted)
-8 clones in bubble cloner (theyre day 6 now, no roots
)
Any other questions? I will be updating this regularly, hopefully this thread gets some comments, my last one got lost in the sea of GC
Edited by DiAmOnD RaStA, 25 May 2010 - 03:37 PM.