I just completed my
1st successful grow in 20 years
of Blueberry, Blueberry Skunk and Kosher Kush. I started all three strains (2 seeds each) from feminized seeds acquired from
Attitude seed bank.
I made a triple chamber grow with Flower , Mother and clone/veg room out of a out building on my property. See details in link above or sig link.
My perpetual grow has the following strains:
Blueberry Dutch Passion
Blueberry Skunk Flying Dutchman
Kosher Kush Reserva Privada
Chernobyl TGA Subcool
Platinum Kush Unkown
Blackberry Nirvana Germinating 2 off 5 seeds 6/11
Seeds for future I acquired:
Mazar Kush WORLD OF SEEDS
Blue Mammoth BARNEYS FARM
Blue Moonshine Dutch Passion
Critical Mass 33 CH9
TNT Kush Eva Seeds
Monster Eva Seeds
Jamaican Dream Eva Seeds
Blue Lemon Thai CH9
My plan is to record all the different varieties from clone or seed to harvest and beyond (Everyone needs a smoke break).
I also am conducting some tests on soil, nutes, and other various things which I will report here also.
My current test is a shootout between Roots Organic soil and Fox Farms Ocean Forest. I picked two 11" high clones of Kosher Kush. Both were cloned the same day, transplanted the same day, put in identical Airpots (3.4 gal) and both flowered (12/12 light) on 6/10/12.
Here is a sample of some of my successes from the 1st 3 variety's.
These 1st two are of the Blueberry skunk which smells like banana bread. No joke my wife threw that out and she was right. It also smwlls of blueberry cheescake also. This is awesome smoke and recommend it highly. Easy to grow and a great performer.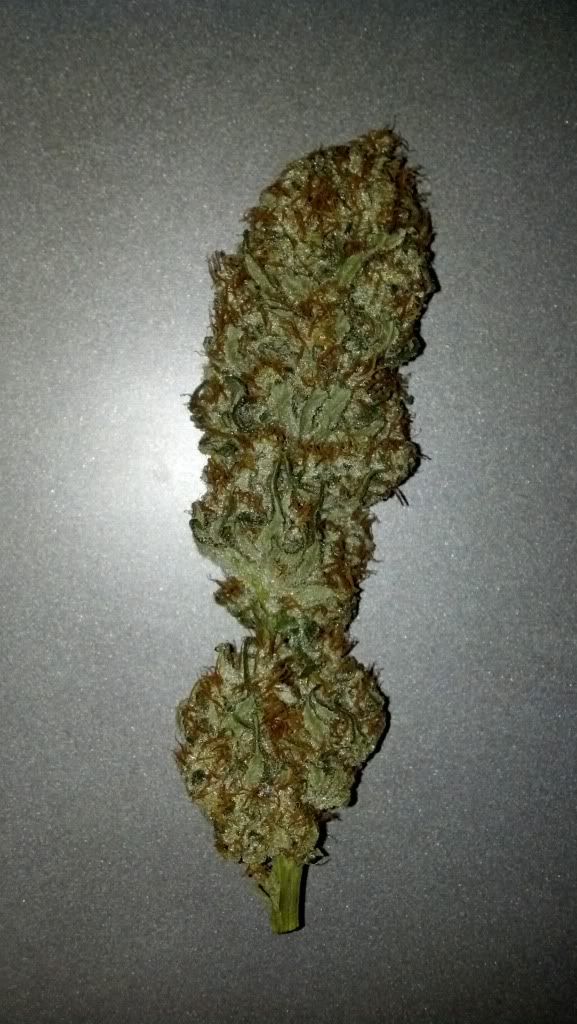 Here is the BlueBerry which didn't perform as well as the Blueberry Skunk. I'm still trying to figure this strain out.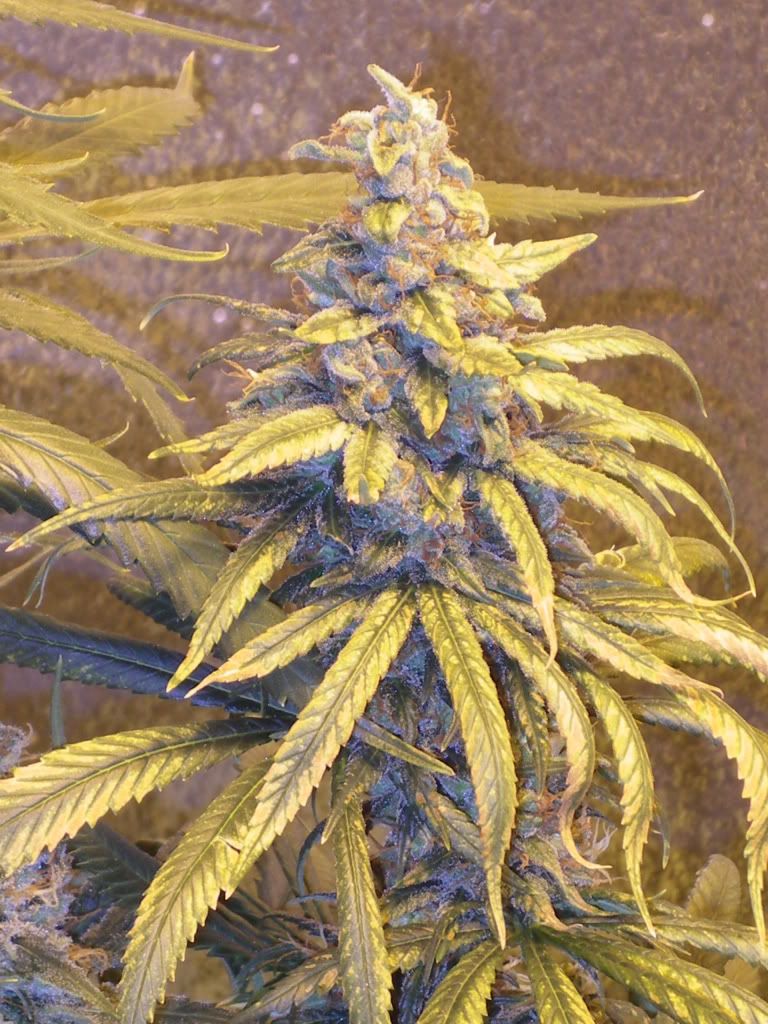 Here is the Kosher Kush. This is 3 weeks before it was done. I am curing it now and will report back but my observations are that it is a diesel smelling bud with lemon undertones. The buds are very dense.