The purpose of this Journal is to the create of feminized seeds using colloidal silver (CS) as the catalyst.
Start Date – May 28, 2012, Memorial day
By using CS on the lower 3 nodes of subject plant, I will create an asexual plant, with the bottom 3 nodes having male flowers, middle portion having both male/female parts due to overspray and the top portion of plant being completely female flower (smokeable bud). By spraying the lower 3 nodes the CS will block the female hormone which produce flowers and instead will grow male flowers from which I will collect pollen for the creation of seeds.
Warning:
First off, if using this process to create seeds, never, ever smoke any of the affected plant parts as if may cause serious health hazard! Again NEVER, EVER smoke treated portion of plant.
My subject plant will be Pineapple Express automatic – breeder G13 Labs, genetics unknown/secret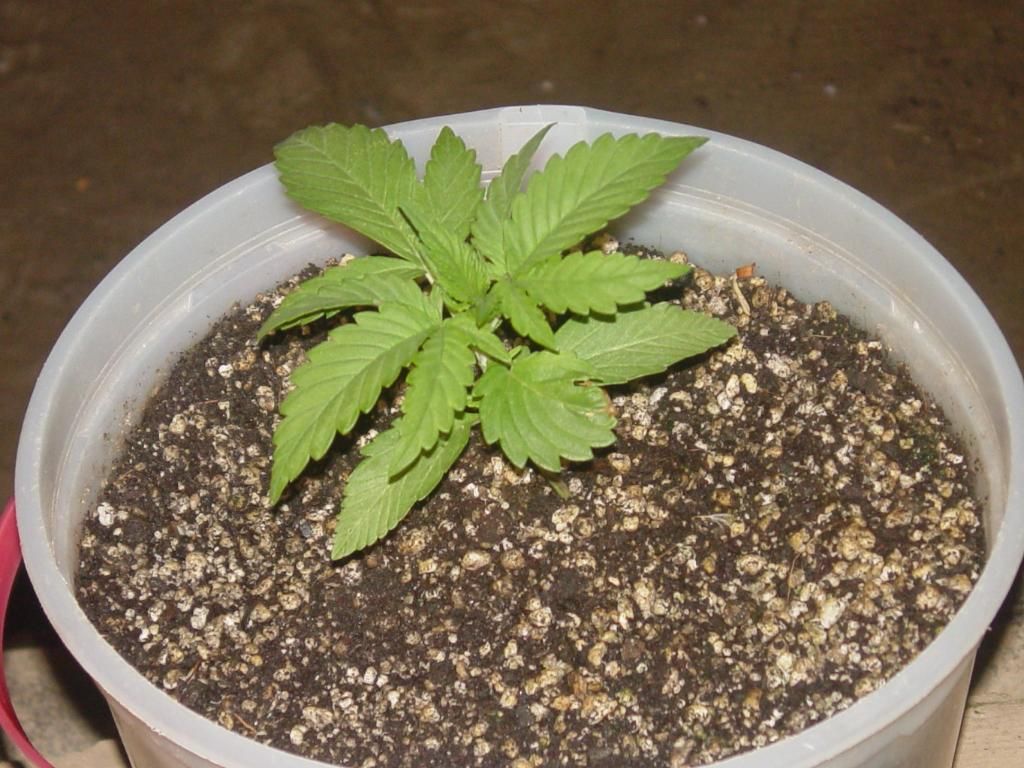 Plants current age is 17 days old, she is on Node 6 and has started flowering with Nodes 4 & 5 both having produced pistils. I have sprayed nodes 1-3 with CS tonight at lights-out as CS is light sensitive! Plant will be sprayed for the next 21 days using CS.
The Recipient Plants to be pollenated
1.
The subject plant (this creates self/clone seeds) – pollination process self-pollination
2.
Pineapple Express automatic #2 – genetics – unknown x Ruderalis, Plant displays indica type leaves – pollination method – hand pollinated
3.
La Diva Automatic breeder Delicious Seeds – genetics – Blueberry x IL Diavolo Automatic (Critical + x Ruderalis) – pollination method – hand pollinated
Recipient 2&3 will be germinate on 17 June, this wait period will allow for enough time to pass so that the CS generated male flowers on the subject plant to ripen/release viable pollen in which to pollinate and recipient 2&3 sufficient time to begin flowering.
Edited by chimera2, 30 May 2012 - 02:23 AM.