Hello everyone!
After several months of thinking and planning i decided to go ahead and start my first grow with a buddy of mine. I am unsure as to what strains we have going at the moment. I am sure one is blue cheese
but as far as the rest go, i am unsure. kind of just decided to germinate what i found out of the many sacks i have picked up.
Room: We are working with a 12x15x7ft room. We went to our local home depot to pick up pvc pipe, pvc connectors and duct tape to create a cube like frame. We minimized our room to 10x10x7ft. Bought a few rolls of plastic and got to work! Wrapped the entire 10x10x7 cube. Covered the floor in plastic as well. Nothing can get in and nothing can get out without walking through the door we framed up entering the room. I did have pictures but deleted them before i decided to join a forum.
After having the room wrapped and sealed we proceeded to our local grow supply shop and picked up a 5ftx5ftx7ft grow tent. In my opinion, its our best investment yet! We have recently decided to create 2 more small room within the rest of our area...one more for veg and one small closet like area for curing. Our main mission is to DELETE ANY and ALL smell.
In the middle of development and decision making we proceeded to buy the following equipment;
1
Sunlight Supply

Sun Blaze
T5-48
Four-Foot Eight (8) Tube HO Fluorescent Fixture
1 5x5x7ft grow tent
1 1000w Magnum xxxxl 8" w/bulb and balast.
1 8" ducting fan
1 8" carbon can filter
1 digitial temp and humidity thermometer
2 co2 bags (which have already made a noticable difference!)
1 bag of promix sterile soil (no nutes...add your own, ive read alot and heard that time released nutrient added soils are unpredictable...input would be appreciated if i can be corrected or any personal experience says otherwise)
I have not added any nutrients except a few pinches of miracle grow fertilizer to give them a small "umph" till i go to the store and pick up some..which i plan to use Ionic.
If you have any questions please feel free to ask. This is my first grow like i said and so far so good. The pictures will explain the rest!
i hope to keep you all update and to have some followers! Please take it easy and dont bash me
pics!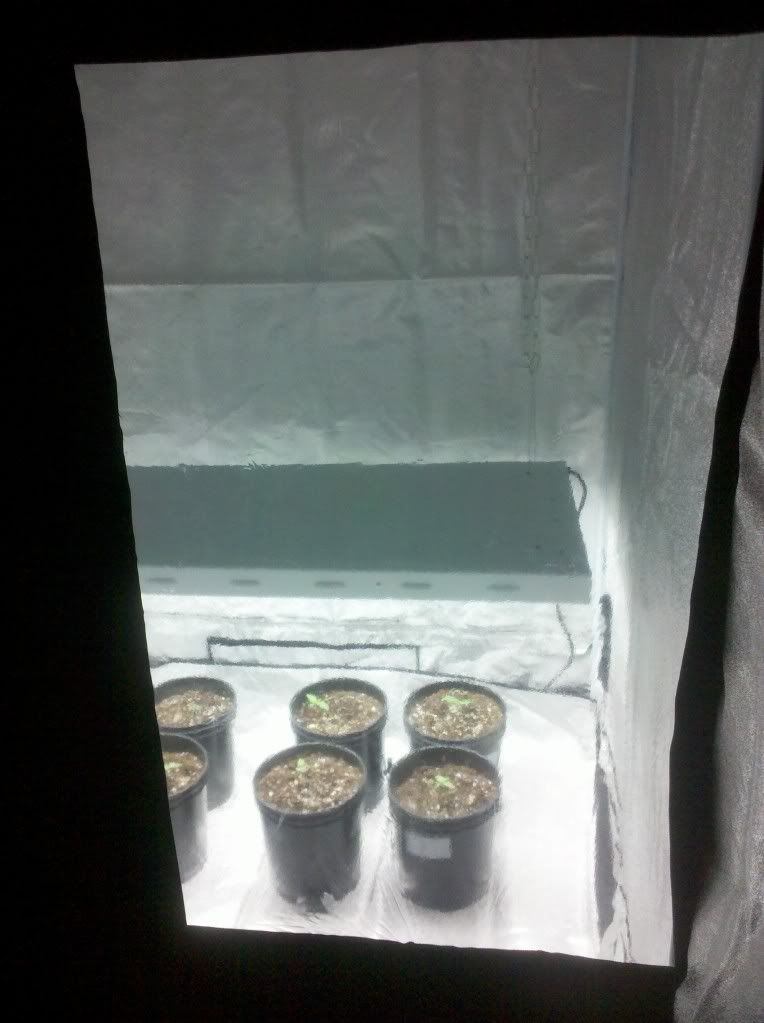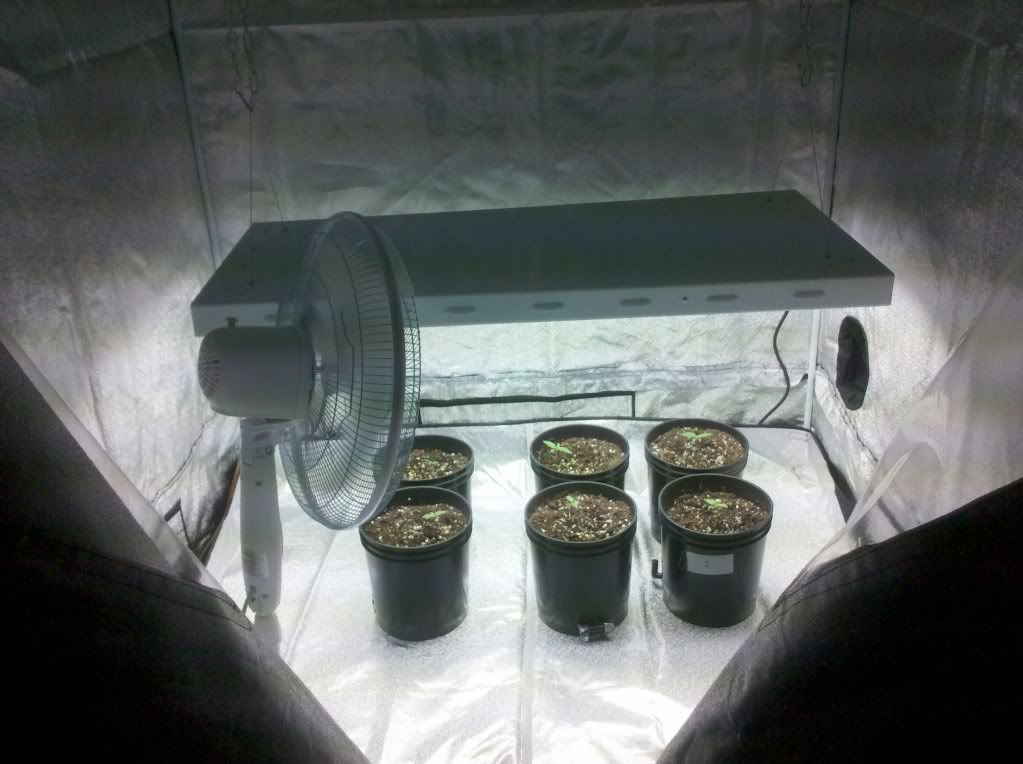 This was a few days after they sprouted.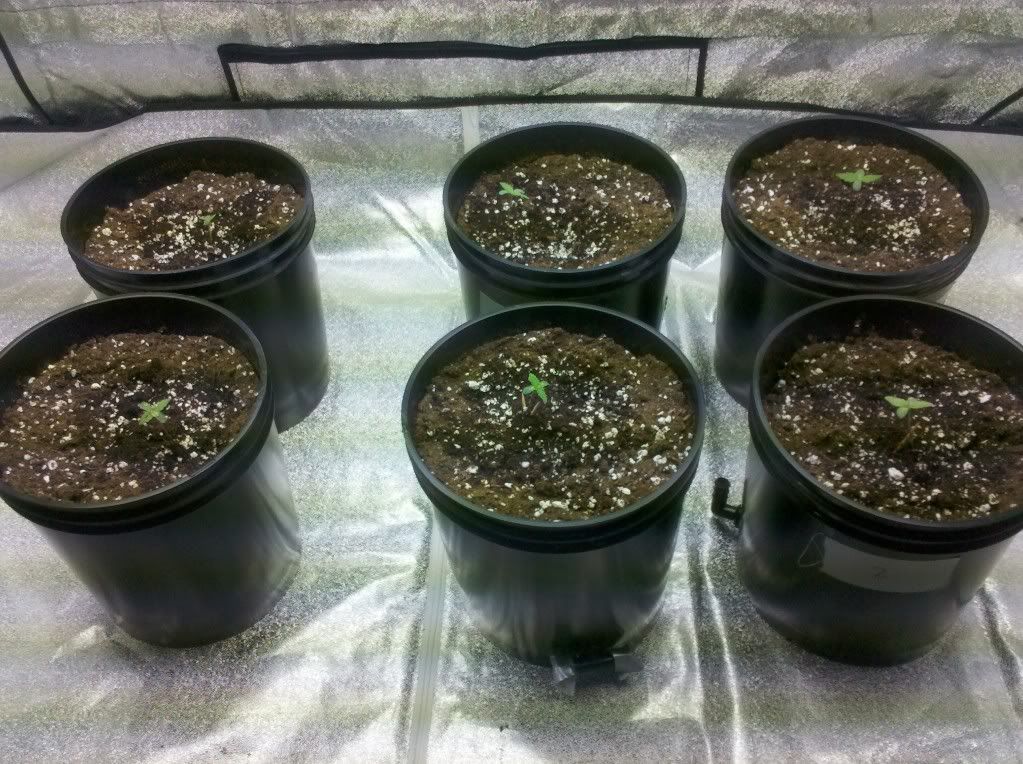 1 week as of yesterday 4/4/12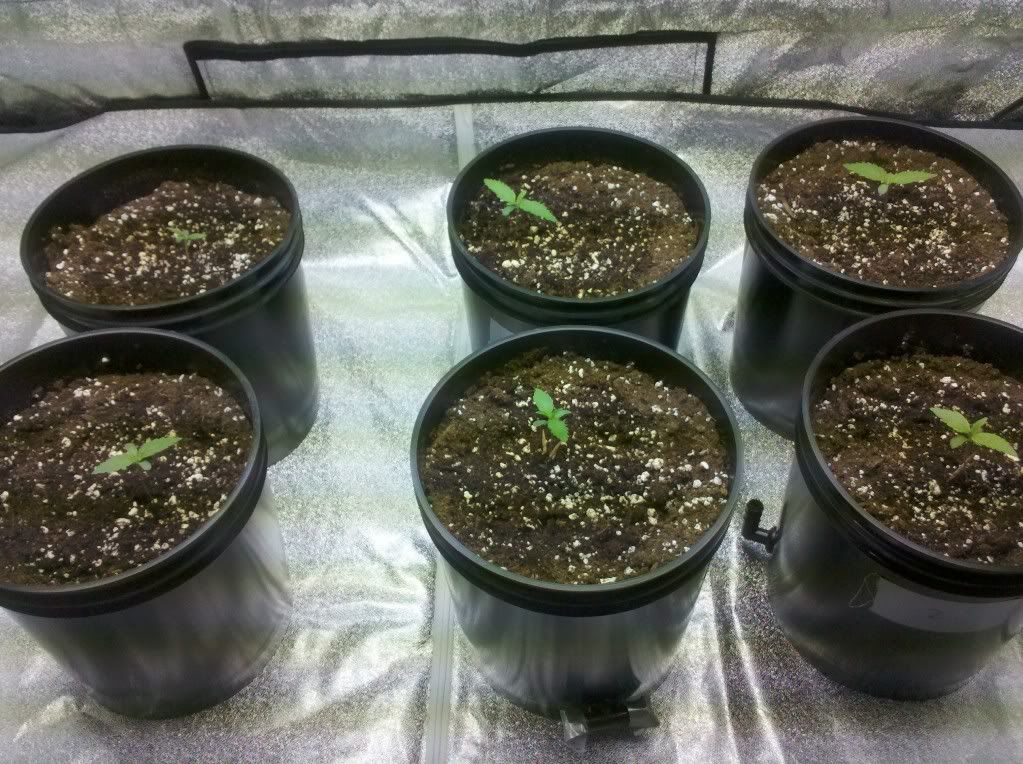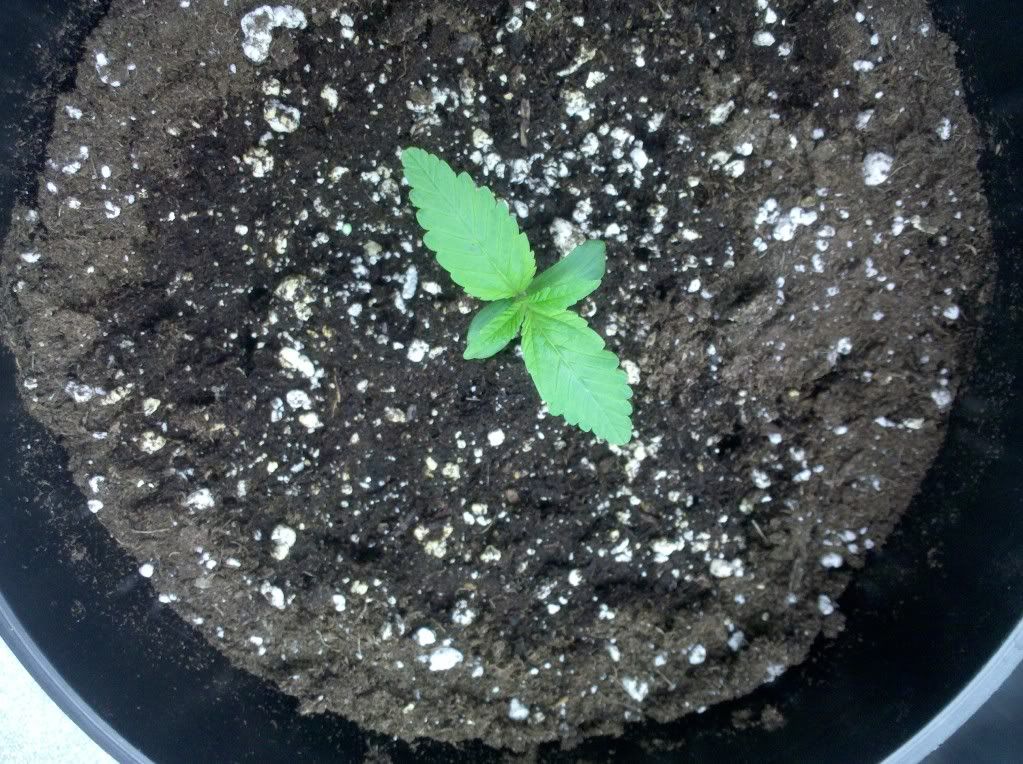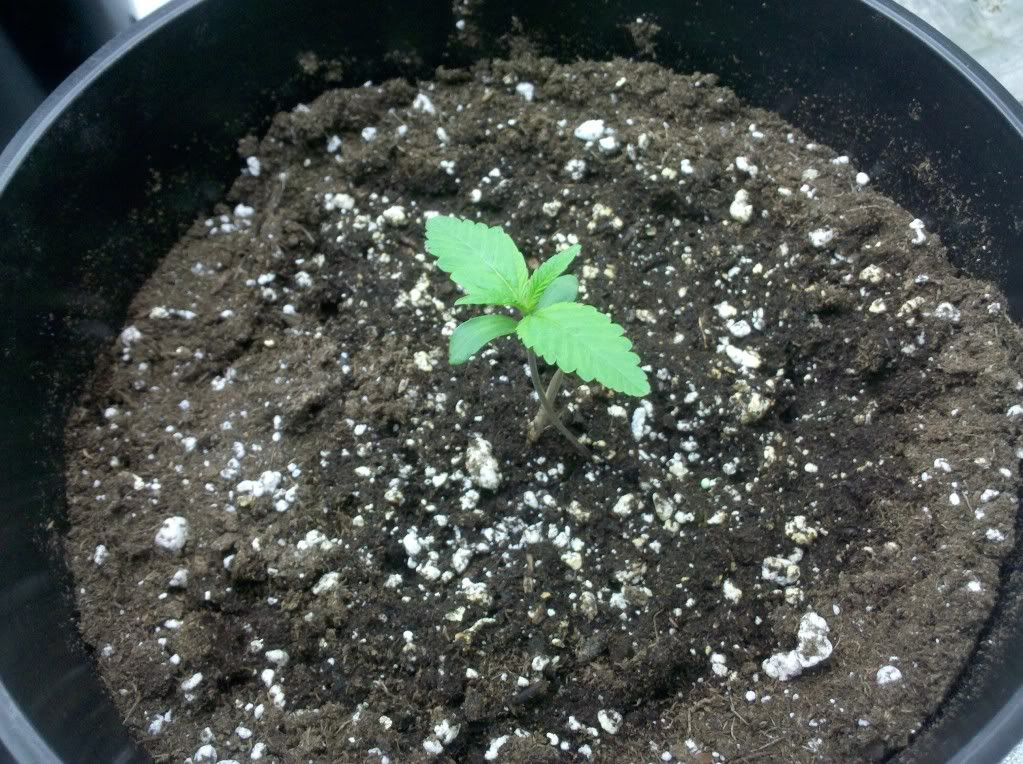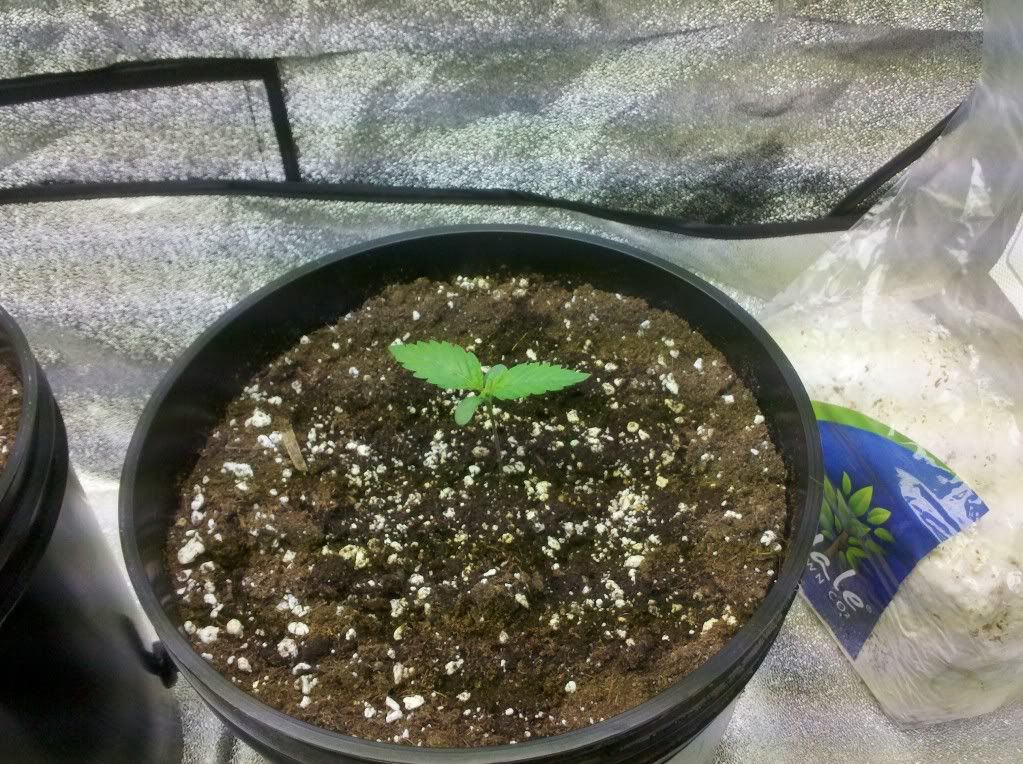 Co2 bag is now hanging in the corner of the tent.
Hope you guys enjoy and i should update more pics upon request, if not in a week!
As the room sits right now...temp is 77 degrees and humidity is at 52%
Edited by HispanicPanic, 05 April 2012 - 05:39 PM.
title