Whats up fellow tokers? Someone pm'd me asking how I would make a gravity bong, so I typed this little tutorial up for them, and figured I'd make a thread for it, so I can share the idea with others too
I came up with this myself, experimenting with different jars and bottles, this is so far the best design for a gravity bong I've invented or came across.
If you want to make my Voss gravity then
You will need:
Buy one of these.
http://scene7.samsclub.com/is/image/samsclub/0000930012835_A?$img_size_112x112$
Thats the bulk size dill strips or spears or w/e. not the whole pickle, that jar is different.
You can find them at Walmart for about $3.
Next go find this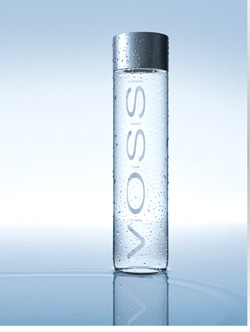 I buy them at Sheetz. Its not what I'd call cheap water either, and its not that tasty. $3 or $4. Remember to get the biggest one.
Now go home and eat all those pickles so you can use that jar. lol.
Cut the bottom off your Voss bottle like so
I dont know what equipment as far as slides and shit you have to work with,
but I have both female and male glass slides, so i just made a hole in the cap: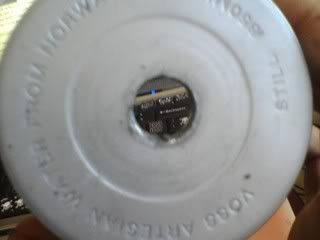 Then added a simple seal, you can get these at any headshop for cheap.. like a few cents, and if you dont have access to that, try the plumbing section in your local department stores for different o-rings.
But yeah, once the seals in it looks like this: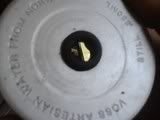 and the finished cap:
pretty riiiight?
So anyway, you clean out that pickle jar yet?! Well get on it! your only like 2 or 3 steps away from tokin up!
Fill your water to about where the neck is on the jar, stick in your bottle, pack it up, and light it up!
I use crisco spray on my voss bottle to keep it nice and smooth.
and i added a handle to keep the grease off my hands with a coathanger and some electrical tape. Its pretty simple with a pair of pliers to make a simple fold and wrap it around, but you have to bend it down to fit under the cap without obstructing it. looks like this..
and heres the finished product. (taken before handle was added)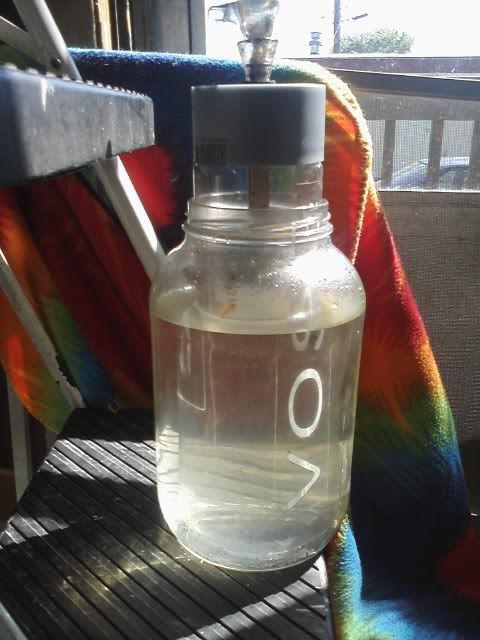 It delivers milky white concentrated smoke every time, and its ultra efficient for the stoner with a budget. Enjoy! and lemme know what you think!
I'm about to take a big rip right now.