What it is?? What it aint? What it will be?

Hey GrassCity matrix., so this is my update on my "Winston OG" unfeminized seeds.
The day after i removed the moisture dome cover from my seed tray to get the light closer to the plants i had a very long shift at work, and the rapid rooter plugs apparently got rather dry. sooOooo im from 25 youngins, to 13 . .

The ones that did survive did fall over, and have started to pick their tops back up.
Now i've actually had some good success with some outdoor plants that wilted and made a good recovery, just sittin sideways at the bottom a little.

Came out nice and bushy a month or so later.
anyhow, i did a few upgrades to hopefully get these babies going.


Now using a 125w maxlume CFL with econo reflector
Placed the rooter plugs in dixie cups to try and help with retaining h2o.
also a mini fan, suggested by a fellow GC member, to keep the dome cooler.
medicated on only sativas during brainstorming and construction lololol
new setup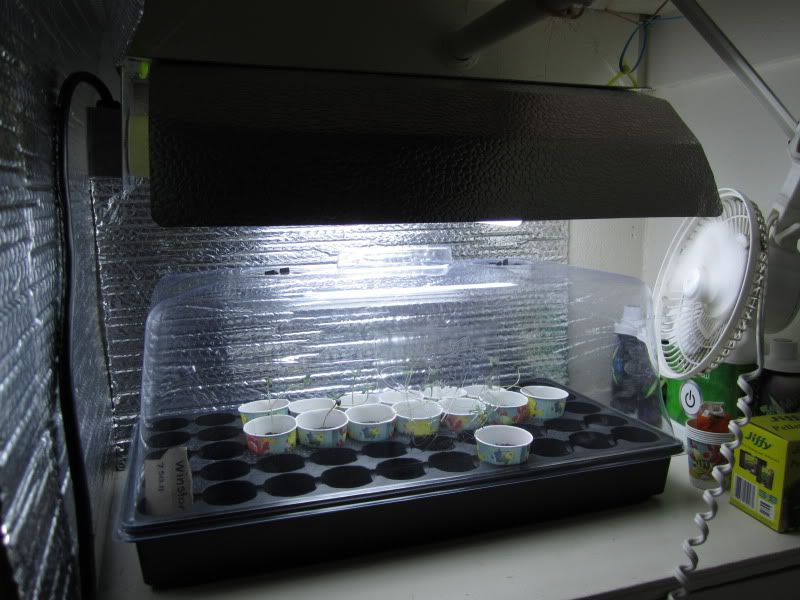 Top view
Close up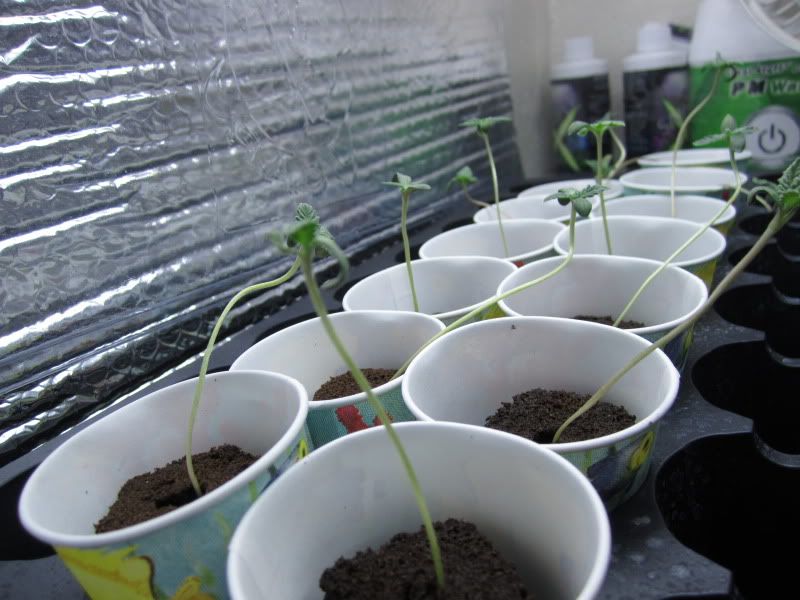 and i thought this was a cool shot