How to tell whether your plants a male female or a hermi

Alright guys so some of you may be new to growing and are wandering whether your plants male female or possibly a Hermaphrodite commonly known as a hermi, which is a male and a female that pollinates it's self, but we will get to that in a second.

First of this is a female, if you see these it doesn't mean your plants actually flowering but pre flowering, which is just basically telling you it's a female.




What you see here are pistols and for indoor growers it's time to switch to 12/12.

This is a male when your looking for a male look for small ball clusters like these.




If your whole crop is male well all is not lost once fully grown you can make some hash out of them, they contain THC just very small amounts.

Now this is a Hermaphrodite male and a female that pollinates itself as a survival strategy, there are a number of things that can cause a hermi

light leaks
broken stem
genetics
stress

And also not always but sometimes switching to 12/12 without pre flowering can cause a hermi this is what a hermi looks like and is still very much smoke able, it will just contain seeds.




You will have to keep a close eye out for hermi's they will pollinate your whole crop, Note when removing a male or a hermi put a bin bag over it tie it at the bottom of the stem and remove it, you don't want any pollen sacks bursting.

Also here is a helpful image, this is what a male cannabis plant looks like when it has pollinated your crop, this applies for hermi's as well.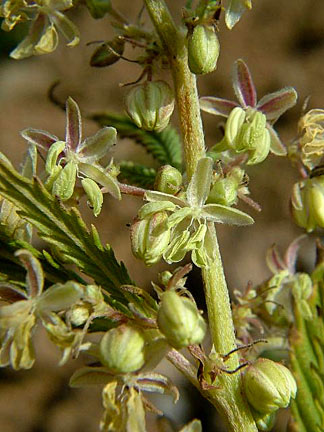 Hope this helps some people and feel free to PM me if you have any other questions.
Edited by Skunky Monkey, 04 August 2011 - 03:19 PM.